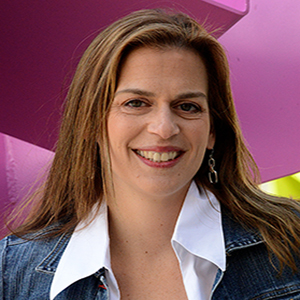 Linda Bloss-Baum

Adjunct Instructor Department of Management
Degrees

B.A. (communications), American University; J.D., Catholic University; Certificate (Communications Law Institute), Catholic University of America.

Bio

Linda Bloss-Baum has a deep understanding of how public policy is shaped by legislative, legal, regulatory, public relations, and industry forces in Washington, D.C. She began her career in the tech industry and went on to serve as Counsel to the House Energy and Commerce Committee on Capitol Hill, specializing in telecommunications and technology issues. For the past decade, Linda has represented the interests of several leading content companies in Washington, D.C., including Time Warner, Inc., Warner Music Group, and NBC Universal/Universal Music Group. Linda has gained expertise in the challenges facing creators of content in the ever changing digital marketplace. Her extensive work with the content industry has allowed her to gain a deep understanding of the value of artistic contributions, in both economic and cultural terms. This understanding led her to start Creative Strategies, a company whose mission is to increase the breadth and depth of artist based advocacy in the policy arena. She is a member of the Executive Committee and Board of Directors of Leadership Music; and participates on the Advisory Committee of the Urban Green Lab in Nashville, TN. She also sits on the Board of Directors of the GlobalWIN (Women in Innovation) organization in Washington D.C.