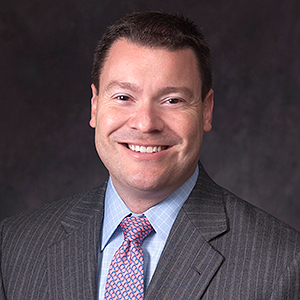 Michael Clayton

Sr Professorial Lecturer Department of Marketing
Degrees

Ph.D. in Mass Communication, University of Florida; M.A., in Advertising, Michigan State University; B.S. in Marketing, Miami University.

Bio

Dr. Clayton joined the Marketing Department in the fall 2012 as a Professorial Lecturer and serves as the Program Director for the Master's in Marketing program. His teaching interests include marketing management and integrated marketing communications. Professor Clayton is passionate about teaching and mentoring, and has made multiple pedagogical presentations on teaching enhancements, and has had papers on pedagogy published in the Journal of Marketing Education and Journal of Advertising Education.
Prior to completing his Ph.D. at the University of Florida, Professor Clayton worked for nearly a decade in account management and account planning in Detroit with Campbell-Ewald and BBDO. His professional experience in the Motor City included overseeing marketing communications for iconic brands including Chevrolet Corvette and Dodge, as well as strategy and research for Michelin.
Spring 2023
KSB-100 Business 1.0

MKTG-300 Principles of Marketing

MKTG-300 Principles of Marketing

MKTG-688 Applied Client Project
2023 Term 1
MKTG-612 Marketing Management
Summer 2023
MKTG-300 Principles of Marketing

MKTG-688 Applied Client Project
2023 Term 2
MKTG-612 Marketing Management
Fall 2023
MKTG-300 Principles of Marketing

MKTG-300 Principles of Marketing

MKTG-411 Advertsng & Marketng Comm Mgt
2023 Term 3
MKTG-612 Marketing Management