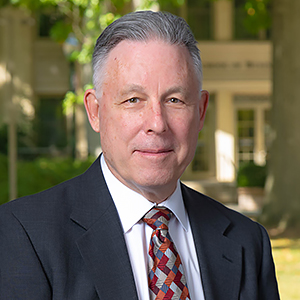 David Bartlett

Sr Professorial Lecturer Department of Management
Degrees

B.A., University of California, San Diego
M.A., University of Chicago
Ph.D., University of California, San Diego

Bio

David Bartlett joined the Kogod School of Business in August 2014 as Executive in Residence in the Department of Management.

Prior to his appointment at Kogod, Bartlett held faculty positions at the Carlson School of Management, University of Minnesota and Vanderbilt University as well as visiting professorships at Tamkang University (Taiwan), Yerevan State University (Armenia), and the University of World Economy and Diplomacy (Uzbekistan).

Bartlett's research, teaching, and consulting focus on international corporate strategy with special attention to emerging markets and emerging technologies. He has published widely on these and related topics in both scholarly journals and international business venues while leading interdisciplinary research projects on the global economy. His University of Michigan Press book (The Political Economy of Dual Transformations: Market Reform and Democratization in Hungary) won the ASEES/SSRC's Hewett Prize for Political Economy. Bartlett's current research addresses global sustainability, innovation ecosystems, and technology startups.
2022 Term 1
KSB-640 Strategy in the Global Economy
Summer 2022
IBUS-744 Int'l Dimen in Mgmt: Study Abr

MGMT-205 Business Ethics
2022 Term 2
KSB-640 Strategy in the Global Economy
Fall 2022
IBUS-350 Global Emerging Markets

MGMT-205 Business Ethics

MGMT-205 Business Ethics

MGMT-444 Managing for Climate Change
2022 Term 4
KSB-640 Strategy in the Global Economy
Spring 2023
IBUS-350 Global Emerging Markets

MGMT-230 Global Sustainability

MGMT-484 Consulting & Project Mgmt

MGMT-720 Applied Sustainability Mgmt