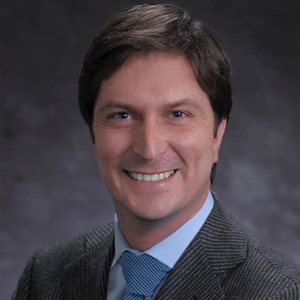 Degrees

Ph.D, The George Washington University
MS, The George Washington University
B.Sc, The George Washington University

Languages Spoken

English, Italian, Spanish, and some Latvian

Bio

Francesco oversees the team responsible for evaluating, designing, developing and maintaining web technologies and applications in support of the business needs of the University, including the web content management system and the web portal.

Francesco has over sixteen years of experience in web application development and management. Areas of expertise include an extensive suite of web and mobile technologies, identity management, application and systems security, high availability systems, disaster recovery, knowledge management, data warehousing and business intelligence. Recent interests include social networking technologies, crowdsourcing, location aware and augmented reality applications.
Partnerships & Affiliations
Scholarly, Creative & Professional Activities
Research Interests
Web: Social and Collaborative Networks, Semantic Web, Web Services
Mobile: Augmented Reality and Location Aware Applications
Other: Knowledge Management, Crowdsourcing
Selected Publications
Francesco de Leo (2009).  Implications of National Culture on Knowledge Management: A cross-cultural analysis of Italian and American perceptions. Dissertation Research, The George Washington University
Professional Presentations
Proposal for an online Global Italian Business Network [Protagonisti Italiani nel Mondo, Udine Italy, October 2010]
Global Internet Trends [Microsoft Global Partners Conference - Italian Delegation, Embassy of Italy, Washington, DC, July 2010]
Web Application Security [VA SCAN 2008, October 2008]
Round Table: The New Frontiers of Communication: Mobile, Web 2.0, Open Source and Social Networking [BAMondo (Bari, Italy), May 2008]
Web Portals for Business Collaboration [CIIM New York, November 2006]
Developing ERP Integrated Enterprise Web Portals [EDUCAUSE 2003]
Developing an Online Housing Web Application [EDUCAUSE 2003]
GWeb Portal [Society for Information Technology amp; Teacher Education (SITE) 2003]
GWeb Enterprise Portal [CUMREC 2002 and EDUCAUSE 2002]