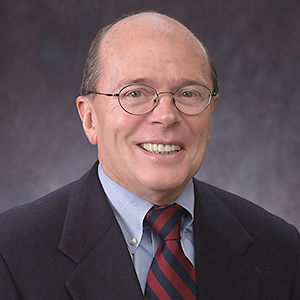 David Kautter

Adjunct Instructor Department of Accounting and Taxation
Degrees

Juris Doctor, Georgetown University Law Center; Bachelor of Business Administration, University of Notre Dame

Bio

David Kautter is Managing Director of the Kogod Tax Center and Executive in Residence in the Department of Accounting and Taxation. He joins Kogod following a distinguished career as a partner at Ernst & Young LLP, where he held a number of key technical and leadership roles spanning over three decades.

Most recently, Kautter served as Ernst & Young's Director of National Tax, the chief operating executive for the firm's national tax practices. He managed strategic direction, day-to-day operations, and the quality of technical advice provided by the firm's national tax practices, comprised of more than 1500 professionals in over 60 U.S. and global locations. He was also responsible for maintaining the firm's relationships with tax writing committees and staff on Capitol Hill, in the U.S. Treasury Department, the Internal Revenue Service National Office, law firms, other major accounting firm's tax practices and the media. Kautter also served as Legislative Counsel to U.S. Senator John C. Danforth.

Kautter has written extensively on tax law, policy and compliance issues, authoring articles in major journals including the Journal of Accountancy and the Tax Advisor.
Scholarly, Creative & Professional Activities
Selected Publications
Kogod Now, Fall 2011. "Health Reform & Small Business." View article