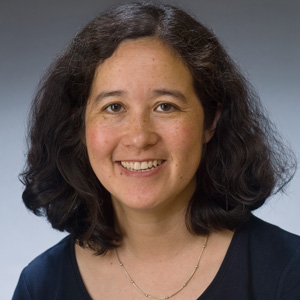 Robin Lumsdaine

Professor Department of Finance and Real Estate
Additional Positions at AU

Chair, Department of Finance and Real Estate
Crown Prince of Bahrain Chair in International Finance
Affiliate Professor, Departments of Economics and Mathematics

Degrees

Ph.D. and M.A. in economics, Harvard University; B.S. in mathematics, Brown University

Bio

Robin Lumsdaine joined the Kogod School of Business at American University as the Crown Prince of Bahrain Chair in International Finance. She was previously an Associate Director in the Division of Banking Supervision and Regulation and Head of the Quantitative Risk Management Group at the Board of Governors of the Federal Reserve System. Before joining the Board, Professor Lumsdaine was a Director in the Global Markets Research division of Deutsche Bank where she served as the Global Inflation-Linked Bond Strategist. She has also held positions as Professor of Economics at Brown University, Senior Economist at the President's Council of Economic Advisers, and Assistant Professor at Princeton University.
Fall 2022
FIN-700 International Finance
Partnerships & Affiliations
Scholarly, Creative & Professional Activities
Selected Publications
Professor Lumsdaine's publication credits include a range of economics and finance journals including Econometrica, Journal of Financial Economics, Review of Economic Studies, Journal of Business and Economic Statistics, Journal of International Money and Finance, Review of Economics and Statistics, the Economic Journal, and others.
Recent Publications:
The Potential for Large Learning Gains in Pockets of Extreme Poverty:  Experimental Evidence from Guinea Bissau," Journal of Public Economics, 199, 2021 [with Ila Fazzio, Alex Eble, Peter Boone, Baboucarr Bouy, Jenny Hsieh, Chitra Jayanty, Simon Johnson, and Ana Filipa Silva].
"The Complexity of Bank Holding Company Resolution:  A Topological Approach," Journal of Banking and Finance 118 (September), 2020 [with Mark D. Flood, Dror Y. Kenett, and John K. Simon].
"Retirement Timing of Women and the Role of Care Responsibilities for Grandchildren," Demography, 52(2), pp. 433-454, 2015 [with Stephanie J.C. Vermeer].
"How Survey Design Affects Self-Assessed Health Responses in the Survey of Health, Ageing, and Retirement in Europe (SHARE)," European Economic Review, 63, pp. 299-307, 2013[with Anneke Exterkate].
"Why Systemic Risk Considerations Affect the Market for Long-Term Care Insurance," The Economists' Voice: Vol. 8: Iss. 3, Article 3, October 2011.
Research Interests
International Finance, Econometrics, Banking Regulation, Pensions, ALM, Fixed Income