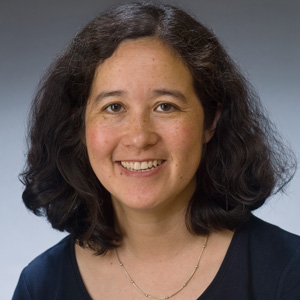 Robin Lumsdaine

Professor Department of Finance and Real Estate
Additional Positions at AU

Crown Prince of Bahrain Chair in International Finance
Affiliate Professor, Departments of Economics and Mathematics

Degrees

Ph.D. and M.A. in economics, Harvard University; B.S. in mathematics, Brown University

Bio

Robin Lumsdaine joined the Kogod School of Business at American University as the Crown Prince of Bahrain Chair in International Finance. She was previously an Associate Director in the Division of Banking Supervision and Regulation and Head of the Quantitative Risk Management Group at the Board of Governors of the Federal Reserve System. Before joining the Board, Professor Lumsdaine was a Director in the Global Markets Research division of Deutsche Bank where she served as the Global Inflation-Linked Bond Strategist. She has also held positions as Professor of Economics at Brown University, Senior Economist at the President's Council of Economic Advisers, and Assistant Professor at Princeton University.
Fall 2023
FIN-700 International Finance
Partnerships & Affiliations
Scholarly, Creative & Professional Activities
Selected Publications
Professor Lumsdaine's publication credits include a range of economics and finance journals including Econometrica, Journal of Financial Economics, Review of Economic Studies, Journal of Business and Economic Statistics, Journal of International Money and Finance, Review of Economics and Statistics, the Economic Journal, and others.
Selected Publications:
Media Appearances
March 2023 Telemundo interview on the Silicon Valley Bank collapse, Watch now 
VoxEU article on research, December 2020
Washington Post interview about research on grandchild care and retirement decisions, March 2019
Harvard Business Review article featuring research on grandchild care and retirement decisions, May 2015
New Scientist article featuring research on banking networks, May 2015
Bloomberg News article featuring research on grandchild care and retirement decisions, January 2015
Wall Street Journal article featuring research on market anticipation of Federal Reserve rate decisions, January 2014
Quoted in US News and World Report, January 2013    
Quoted in Law360, January 2013    
Quoted in Christian Science Monitor, May 2012    
Quoted in American Banker, April 2012    
"Is What's Good for MetLife Good for Us All?," October 2011 American Banker Op-Ed 
September 2011 NPR Morning Edition radio interview on the European debt crisis, Listen now    
June 2010 C-SPAN radio interview, Listen now    
 
Research Interests
International Finance, Econometrics, Banking Regulation, Pensions, ALM, Fixed Income