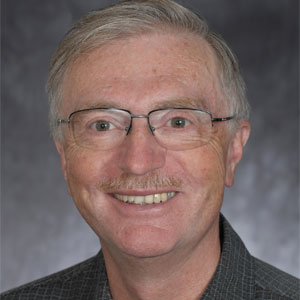 Tomasz Mroczkowski
Professor
Department of International Business
Professor Mroczkowski teaches International Business and Management in Emerging Markets courses in the MBA program. His current research interests include knowledge management, international outsourcing and globalization of R&D and comparative innovation policies in emerging economies. Professor Mroczkowski has lectured at universities in Japan and Europe, including the National Defense Academy of Japan, Copenhagen Business School, University of Cambridge, University of Paris-Sorbonne and the ESCP-EAP in Paris. He has conducted executive development seminars for leading American and European companies, such as GM, AT&T, Union Carbide, GE and Polaroid. Mroczkowski has been a recipient of a number of grants, including awards from the Andrew A. Mellon Foundation, the US Agency for International Development and the German Marshall Fund of the US.

Degrees

B.A. and M.S., Jagiellonian University; Ph.D., Academy of Economics, Krakow, Poland
Loading ...

OFFICE

KSB - International Business
Kogod - 219
Tues 9:30-11:30 am & Fri 10-11:30 am
FOR THE MEDIA

To request an interview for a
news story, call AU Communications
at 202-885-5950 or submit a request.
Teaching
Fall 2015

IBUS-300 Fundamentals of Int'l Business

IBUS-300 Fundamentals of Int'l Business
Spring 2016

IBUS-300 Fundamentals of Int'l Business

IBUS-300 Fundamentals of Int'l Business
Scholarly, Creative & Professional Activities
AU Expert
Area of Expertise: innovation; business development; emerging economies; international outsourcing; globalization of R&D; life sciences–based industries: pharmaceuticals and biotech.

Additional Information: Tomasz Mroczkowski teaches international business and management in emerging markets courses in the MBA program. His current research interests include knowledge management, international outsourcing, and globalization of R&D, and comparative innovation policies in emerging economies. Mroczkowski has lectured at universities in Japan and Europe, including the National Defense Academy of Japan, Copenhagen Business School, University of Cambridge, University of Paris–Sorbonne, and the ESCP-EAP in Paris. He has conducted executive development seminars for leading American and European companies, such as GM, AT&T, Union Carbide, GE, and Polaroid. He has been a recipient of a number of grants, including awards from the Andrew A. Mellon Foundation, the U.S. Agency for International Development, and the German Marshall Fund of the United States. He most recently was awarded a Fulbright Scholarship to conduct research with the Fraunhofer Institute in Germany focused on a comparative study in transatlantic innovation and R&D practices.

He recently published a book on innovation and globalization of R&D: The New Players in Life Science Innovation: Best Practices in R&D from Around the World (Financial Times Press, July 2011).

Media Relations
To request an interview please call AU Media Relations at 202-885-5950 or submit an interview request form.