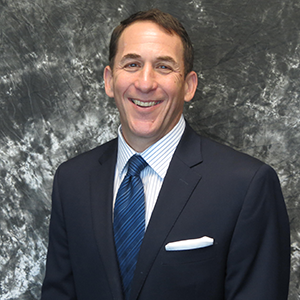 Ross Cooper

Adjunct Instructor Department of Management
Degrees

J.D., with High Honors, The George Washington University, 1990

B.S., Civil Engineering, Cornell University, 1987


Bio

In May 2021, Mr. Cooper was appointed Special Advisor for Business Strategy at Beacon Roofing Supply, Inc.,  a Fortune 500 publicly traded roofing and building materials distribution company (NASDAQ: BECN).  Beacon has over 400 locations throughout the United States and Canada, over 5000 employees, and annual revenue of approximately $7 billion.  Mr. Cooper is responsible for all of Beacon's mergers and acquisitions activities.  From May 2006 until May 2021, Mr. Cooper was Beacon's Executive Vice President, General Counsel & Secretary, responsible for all of Beacon's legal affairs including contracts, employee relations, acquisitions, SEC reporting, corporate governance, ES&G, insurance procurement, commercial leasing, and litigation and claims management.  Mr. Cooper was one of Beacon's Named Executive Officers and sat on the company's Executive Committee.  He attended all of Beacon's Board of Directors meetings and counseled the Board and its Committees on all legal issues confronting public company Boards of Directors.  Included among his Board of Directors experience is coordinating the corporate governance efforts of the Nominating and Corporate Governance Committee, advising the Compensation Committee on compensation practices and disclosure issues, and advising the Audit Committee on SEC compliance and other regulatory matters.  He created and taught seminars on legal issues affecting Beacon's business including labor relations, contract management and basic business law principles.     

Prior to joining Beacon, Mr. Cooper was the Chair of the Business Litigation Practice Group of Shulman, Rogers, Gandal, Pordy & Ecker, the largest suburban Washington, D.C.-area law firm.  His practice consisted of general business, contract and construction litigation; securities; antitrust; employment discrimination; intellectual property; and government contracts.  He had extensive experience before federal and state trial and appellate courts throughout the United States.  Prior to joining Shulman Rogers in 1999, Mr. Cooper served in both the public and private sectors, with the U.S. Department of Justice, where he received the Attorney General's Outstanding Achievement Award in 1993-95, and thereafter with the Washington, D.C. office of Kaye, Scholer, LLP.  Mr. Cooper began his legal career in 1990 with the Washington, D.C. office of Fried, Frank, Harris, Shriver & Jacobson.  In 2017, Mr. Cooper was an adjunct professor of Business Law at St. Mary's College of Maryland.