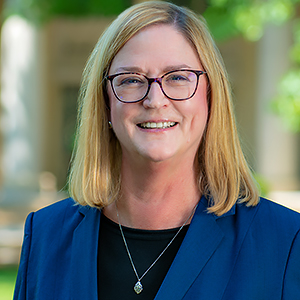 Leigh Riddick

Assoc Professor Department of Finance and Real Estate
Degrees

B.A., Hendrix College; MA, University of Arkansas; M.S. and Ph.D., University of Wisconsin-Madison

Bio

Prof. Riddick has Emerita standing at American University. Her research has included investigating the links between climate change and firm value, corporate cash policy, the impact of TBTF international financial regulation, and topics in international portfolio choice, with a focus on the home asset bias puzzle. Related academic articles appear in the Journal of Banking and Finance, the Journal of Empirical Finance, the Journal of Finance, the Journal of International Money and Finance, and the Journal of Regulatory Economics. Prof. Riddick's publications include an edited book on international finance with Oxford University Press.  Her teaching interests included managerial economics and strategy, introductory and advanced corporate finance, investments and portfolio management. Professor Riddick currently serves on the American University (AU) Retirement Oversight Committee and the AU Board of Trustees Investment Committee. She has also previously served as Faculty Trustee on the AU Board of Trustees, Chair of the AU Faculty Senate, Chair of the Faculty Council in the Kogod School of Business (KSB), and as Department Chair for the Department of Finance & Real Estate and as Director of the M.S. in Finance Program in KSB. Prof. Riddick has also served as a Board Member of the Eastern Finance Association. Prior to joining KSB, Prof. Riddick was on the faculty of Emory University. Before she received her Ph.D., Prof. Riddick was a regulatory economist for the Public Service Commissions of Arkansas and Wisconsin, and was active in the implementation of marginal cost pricing standards in the public utility area. She also worked as a regulatory utility consultant and served as a member of the Research Advisory Committee for the National Regulatory Research Institute at Ohio State University. She has testified on professional issues in U.S. Tax Court, U.S. District Court, and before utility regulatory bodies in various states.
Area of Expertise
International investments, financial markets, portfolio management, utility and energy markets and related policy