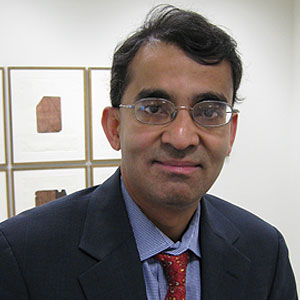 Sanal Mazvancheryl

Asst Professor Department of Marketing
Degrees

Ph.D. in business from University of Michigan as well as an undergraduate degree in engineering and an MBA from the Indian Institute of Management

Favorite Spot on Campus

DAV

Bio

Professor Mazvancheryl teaches courses in marketing management, marketing strategy, brand management and marketing research at the undergraduate, MBA and the executive education level. He previously taught at the University of Maryland, Georgetown University, and the Wharton School of Business. He has several years of work experience in advertising, market research and brand management at leading global firms. Sanal's research interests include evaluating the impact of Customer Satisfaction on a firm's financial performance and exploring the impact of managerial actions on firm performance. His research has been presented and published at top journals and conferences including the Journal of Marketing, International Journal for Research in Marketing, Advances in Consumer Research, Marketing Science Conference and INFORMS.
Spring 2023
MKTG-421 Brand Management

MKTG-421 Brand Management

MKTG-612 Marketing Management
Fall 2023
MKTG-612 Marketing Management

MKTG-767 Research for Mrktng Decisions
2023 Term 4
MKTG-612 Marketing Management