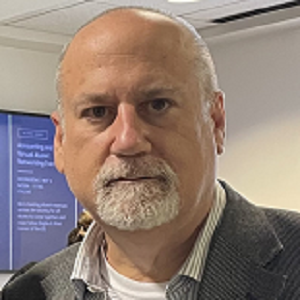 Timothy Timura

Professorial Lecturer Department of Finance and Real Estate
Additional Positions at AU

Faculty Director: SMIF, REIT, and ESG Fund Investing Programs

Degrees

BA Dickinson College (Charles Dana Scholar (Economics))
MS University of Pennsylvania (GSE: Philosophy of Learning)
MBA University of Wisconsin-Madison (Wisconsin: Applied Security Analysis Program)
EdD University of Pennsylvania (Wharton ExEd, GSE: Experiential Learning Theory in Finance)
DBA Case Western Reserve University (Weatherhead: Behavioral Finance)
Postdoctoral Studies University of Florida-Gainesville (Warrington: Alternative Assets)

Bio

Dr. Timothy Timura, CFA, CAIA is a member of the Kogod School of Business Finance and Real Estate faculty. By his own account, he successfully completed "The Timura Trilogy" - having served in the professional, academic and government worlds. In recognition of his accomplishments, in 2018, the Portage, Pennsylvania native was awarded a Fulbright by the US Department of State.
Professionally, for over thirty years, Timothy has held investment management positions with Federated Investors, Principal Financial, and the State Teachers Retirement System of Ohio (OhioSTRS). Academically, prior to KSB, he taught financial economics at The Ohio State University, the Pennsylvania Bankers Association School at Bucknell University, Lehigh University, the University of Pennsylvania, and participated as a Research Fellow at Case Western Reserve University. Most recently, Timothy accepted the role of Enforcement Consultant with the Department of Labor's Employee Benefits Security Administration (ERISA) group and before that, served as Deputy Chief Economist and Deputy Director at the US Securities and Exchange Commission's Division of Economic and Risk Analysis (DERA).  He has twice been elected to public office.
A passionate disciple of Paulo Freire's educational pedagogy / critical consciousness; a champion of expectation-based investment processes; a defender of alternative asset investment strategies; a votary of behavioral finance principles; a proponent of Kolb's experiential learning theory; and the author of The Duplicity Effect, The Retirement Learning Cycle, Is Wall Street Research Useful? and When Experience Alone Is Not Enough, Timura has research interests in experiential learning theory (as applied to financial citizenship, financial literacy, case studies, and expectations-based student managed investment / real estate investment trust programs) as well as teaching interests in his Hedge Fund Philosophies, Critical Financial Citizenship, Python for Finance, and ESG Fund Investing courses.
Spring 2023
CORE-105 Complex Problems Seminar: Responsible Financial Citizens

FIN-369 Investment Analysis

FIN-470 Alternative Assets

FIN-496 Selected Topics:Non-Recurring: Environmt Soc Governance Funds

FIN-576 Student-Managed Investmnt Fund

FIN-576 Student-Managed Investmnt Fund: SMIF LVII

REAL-470 Real Estate Investment Trust
2023 Term 2
FIN-672 Investment Anly/Portfolio Mgt
Fall 2023
CORE-105 Complex Problems Seminar: Responsible Financial Citizens

CORE-105 Complex Problems Seminar: Responsible Financial Citizens

CORE-105 Complex Problems Seminar: Responsible Financial Citizens

FIN-461 Behavioral Finance

FIN-496 Selected Topics:Non-Recurring: Environmt Soc Governance Funds

FIN-576 Student-Managed Investmnt Fund

REAL-470 Real Estate Investment Trust