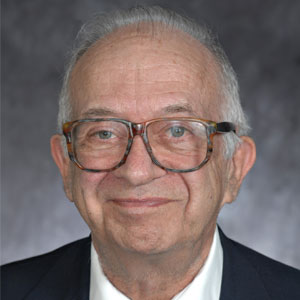 Victor Selman

Associate Professor Emeritus Department of Information Technology
Degrees

B.A., New York University; M.S. Stevens Institute of Technology; D.Sc., George Washington University

Bio

Professor Selman has taught graduate and undergraduate students at Kogod for the past 32 years, and in 2003 was cited as "Outstanding Undergraduate Teacher." He is also the recipient of the 2001 Distinguished Teaching Award for Innovative and Creative Teaching by the Academy of Educational Leadership. He has published more than 100 technical papers in refereed proceedings and journals, and also had a technical journal dedicated to his accomplishments by the International Conference on Innovation in Education. Dr. Selman is co-originator of the concept of "Learn without Learning," the process of teaching by modeling robots and learning airs aimed at right brain creativity. His industry experience includes work as Reliability Manager for the Initial Defense Communication Satellite Program, Reliability Manager for the Airforce 465-L Program, and Quality Control Manager for various industrial firms.