MS Analytics Utilize data to make practical and progressive business decisions.
Kogod's on-campus STEM Designated Master of Science in Analytics (MSAn) program prepares students to be experts in data analysis and to use data to solve a variety of organizational and business challenges. The program incorporates data analysis best practices related to fiscal performance and operational effectiveness into the curriculum. If you are interested, we also offer the equivalent of the MS in Analytics Online. 
Students in the MSAn program learn evidence-based data gathering, data modeling, and quantitative analysis, as well as how to implement these tools to provide businesses with competitive advantages. Students gain skills to work in business intelligence, financial analysis, marketing, and consulting.
Get the Experience To Succeed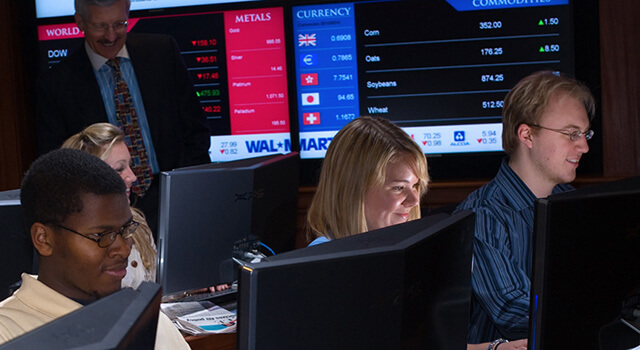 The capstone practicum is core to the MSAn experience and provides high-level analytical application of real world data.
You'll partner with a local organization, working to solve an analytics problem integral to the company's operation. The MSAn capstone bridges theory and practice, giving you the real-world skills you need to succeed.
Guest speakers are also a key part of the curriculum. Past speakers include industry leaders such as the CEO of Primehook Technology, the Principal Data Scientist for Zocdoc, and the VP of Data Analytics for Unisys. The program's speaking events offer invaluable networking opportunities, helping you further both your academic and professional career.
Extensive Career Opportunities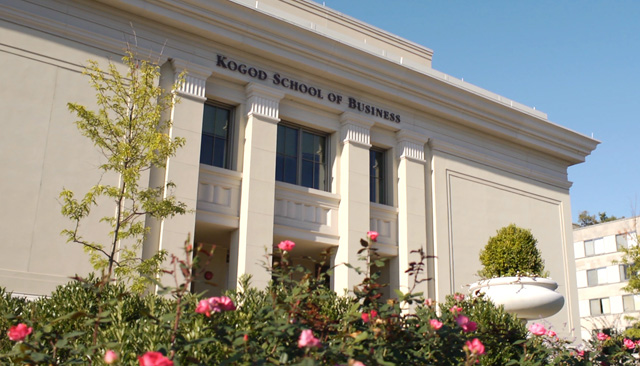 Kogod's home in the nation's capital offers you access to extensive internship and employment opportunities.
When you enroll in the MS analytics program, you'll also join a wide-ranging professional network in the DC metro region and beyond.
The Office of Career Engagement offers additional career support, providing one-on-one guidance on job searching, crafting your resume, relationship building, and transitioning to new business careers. The center is committed to helping both you — and your future employer — meet your goals. 
Frequently Asked Questions
You can take electives in accounting forensics; biostatistics; business fundamentals; computational statistics; IT consulting; marketing; or other approved graduate analytical subjects. 
Specializations require 12 graduate credit hours in each subject.
All applicants, including international applicants, are considered for merit scholarships during the application review process; a separate application is not required for consideration. There is a question on the application that asks you to confirm if you would like to be considered for scholarship. Please answer 'yes' to this question to be considered. 
Please Note: The answer to this question will not impact your admissions decision. Typically only students who are otherwise funded from an employer or government agency would decline scholarship consideration. 
Six months after graduation,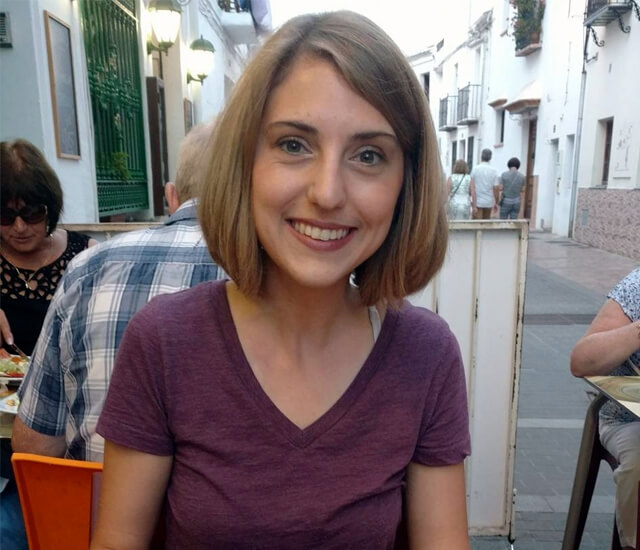 HEIDI FRIEDRICH, MSAN '16
MS ANALYTICS
"The program offered great international opportunities and it was flexible!"
Interested in pursuing an MS in Marketing Analytics?
With the program curriculum's specialized brand strategy and marketing courses, you can earn your MS in Marketing Analytics degree in as little as 12 months.
Please send me information about Master's Degree in Analytics