Kogod Diversity & Inclusion Spotlight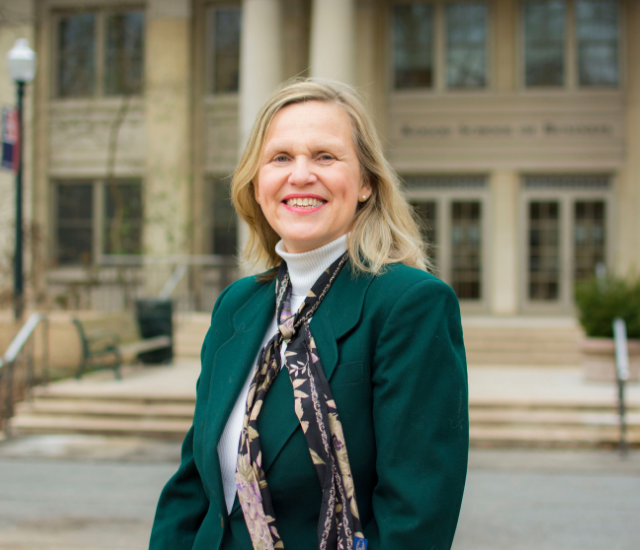 Executive in Residence Department of Accounting and Taxation

Emily Lindsay is an accounting professor at Kogod. She was the inaugural chair of the Kogod Diversity & Inclusion Team and stayed in the role for two years. Under her leadership, she raised awareness about changes that needed to be implemented in Kogod and at AU to increase diversity and promote inclusion. To quote a member of the Diversity and Inclusion Team, Professor Lindsay "does this work both outside and inside the classroom because she understands its vital importance to promoting the next generation of successful business leaders. She is an example that Kogod Faculty should follow."
Frequently Asked Questions
All applicants, including international applicants, are considered for merit scholarships during the application review process; a separate application is not required for consideration. There is a question on the application that asks you to confirm if you would like to be considered for scholarship. Please answer 'yes' to this question to be considered. 
Please Note: The answer to this question will not impact your admissions decision. Typically only students who are otherwise funded from an employer or government agency would decline scholarship consideration.