Cutting-Edge Research Opportunities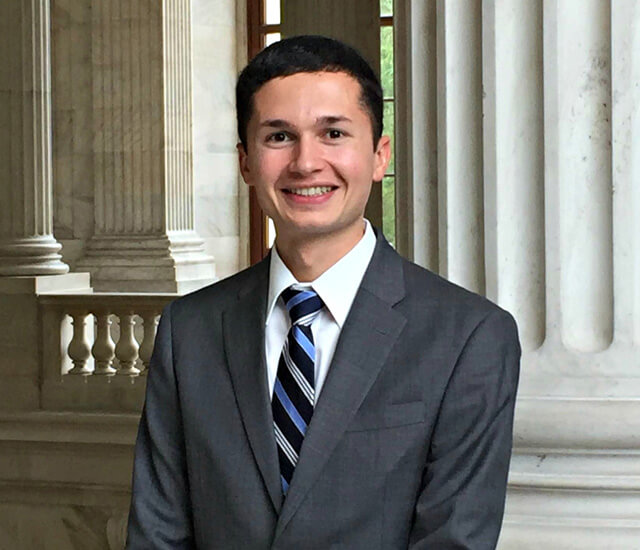 Brent Sabot, MST '17
You've got to be in Washington, DC to pursue this field.
For Brent Sabot, MST '17, the most impactful part of the program is working with Kogod's Tax Policy Center. Sabot, a research assistant at the Center, supports staff through research and analysis of tax legislation—tasks that bridge classroom theory to real-world practice.
This past semester, Sabot was a technical contributor to Billion Dollar Blind Spot, the Tax Policy Center's latest research publication. He says that by working on the report, he learned the full research process: addressing a question, identifying sources and speaking with subject matter experts.
"I'm starting my career with a lot of knowledge and confidence," he says.
Frequently Asked Questions