Take the next step in your career at Washington, DC's first business school
Kogod's Master of Science in Marketing (MSMKTG) program hones the skills you need to become a savvy marketing professional. You'll complete a live client project, visit industry sites and study numerous marketing specializations—all under the guidance of seasoned and skilled faculty.
---
Gain hands-on experience while you:
Apply theory to practice with the Applied Client Project, where you'll lead the development of a full-scale marketing campaign.
Network with top marketing professionals, including leaders from Uber, Google and Rocket Fuel.
Gain an overview of the field on visits to advertising agencies, digital marketing firms and event marketing organizations.
Experiential Learning at its Best
Jenny Yoo, MSMKTG '14
Getting on-the-job experience before graduation was incredibly valuable.
Jenny Yoo, MSMKTG '14, loved the program's Applied Client Project, which allowed her to apply skills learned in class to a hands-on project with her peers. She partnered with a DC marketing firm to design a campaign from start to finish, giving her real-world experience while still in school.
Yoo, now a Senior Brand Strategist at Capital One, credits Kogod's MSMKTG program for helping get her to where she is today. "I use the knowledge and skills I acquired in my classes every day on the job," she says. "Segmentation, business strategy, data analysis—it was all covered in my coursework."
What sets Kogod's MS Marketing program apart?
---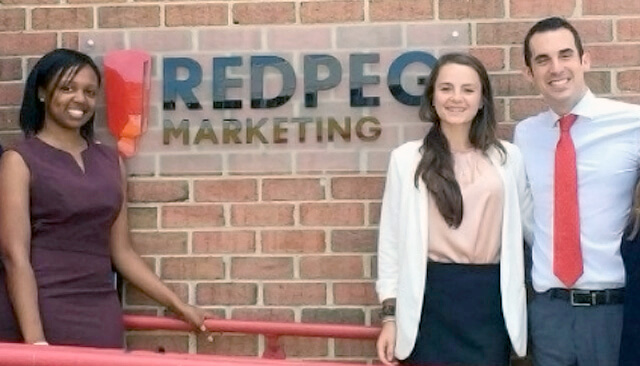 Real-World Skills
Through an Applied Client Project, students work with RedPeg Marketing agency to develop a fully integrated marketing campaign plan for a client, such as Geico and Enterprise.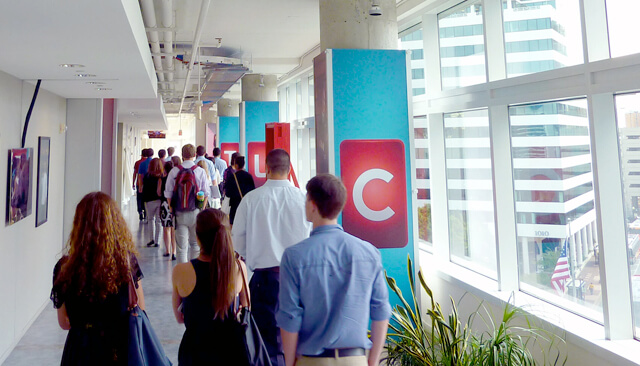 Experiential
Students gain a broad overview of the field by visiting different marketing companies, including advertising agencies, digital marketing and social media firms, and event marketing organizations.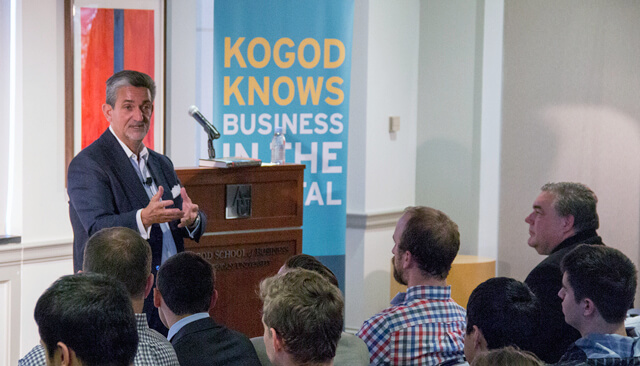 Networking-Focused
Guest speakers are an integrated part of the curriculum, offering expertise and valuable networking opportunities. Past speakers include marketing leaders currently employed at Uber, Google and Rocket Fuel.