Research
Real Estate Faculty Earn Top Marks for Research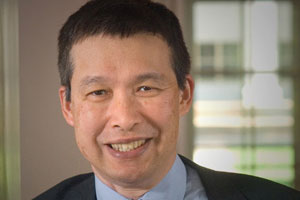 Kogod's real estate faculty were recognized among the most prolific researchers in the field in a recent study that analyzed professors' contributions to three top real estate finance and economics journals. 
The study in the peer-reviewed Journal of Real Estate Finance and Economics recognized the significant research contributions in the field of real estate. Kogod Professor Peter Chinloy was ranked in the top ten researchers, and the Kogod School's research contributions were ranked in the top 30 of real estate programs and departments worldwide. That was the highest ranking of any real estate degree program in the Washington, DC metropolitan area. 
The study examined contributions to three major real estate journals -- the Journal of Real Estate Finance and Economics, Journal of Real Estate Research, and Real Estate Economics. Two of these journals are the outlets of the leading academic and professional organizations in real estate. 
Chinloy was honored to be included, and noted that the faculty and students of Kogod's masters in real estate (MSRE) program benefits from its home in a highly-regarded and fully AACSB-accredited school.
"Our joint Department of Finance and Real Estate offers our graduate students a unique opportunity to blend real estate with business,"he said. "That's in addition to the extensive real-world experience that our faculty bring to class."
Chinloy's teaching specialties include managerial economics, real estate finance, and real estate development.
The authors of the study suggest scholars active in research substantially raise school rankings.