Business
More Data? No Problem. Kogod Prepares Professionals with New Masters of Science in Analytics Degree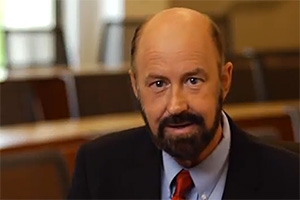 Every swipe of a credit card, click on a keyboard, or tap on a smartphone generates data.
This saturated landscape needs experts to provide insights about what all these numbers mean. To that end, the Kogod School of Business is launching its Master of Science in Analytics program (MSAn) so that tomorrow's business leaders will be data-savvy and effective.
"The very nature of society today is data-driven," said Assistant Professor Frank Armour, faculty program director for the MS Analytics program. "There's been this explosion of data that's still mostly unanalyzed and that's a gap we're looking to fill."
The interdisciplinary program will prepare professionals to enter one of the hottest fields in the business world. Companies need skilled analysts and educated managers to make key decisions based on data.
Designed for recent graduates, working professionals, and all those in between, the MS Analytics program will provide the skills necessary to advance careers. Graduates are ready to optimize financial performance and solve dynamic business problems. They can excel in careers as financial analysts, accounting forensic specialists, consultants and a variety of other much-needed positions.
Career development is at the heart of this degree. With its home in the nation's capital, Kogod grants students access to endless government, nonprofit, international and corporate firms. Students will tackle real-world business problems, partnering with local organizations to practice their analytics skills right away.
Degree Requirements
Each student spearheads an independent capstone project in partnership with a real business. Students learn from leading experts in the analytics field, as professors share their in-depth professional and academic experiences.
"Identifying and understanding what problems can be solved through analytics is both an art and a science," said Professor Alberto Espinosa, chair of the Information Technology Department at Kogod and the lead architect of the program. "The capstone experience is designed to give students a real-world chance to find these solutions."
Students can complete their degree in 12 to 24 months, depending on their focus. The 33-credit-hour program offers seven optional specializations, including financial quantitative analysis, accounting forensics, biostatistics, and computational statistics. Students can also choose from a spectrum of business electives to complement their analytics work or from courses in other AU schools and colleges.
"The goal behind our broad elective offerings is to offer students a way to compliment their already-chosen field of interest with an analytics skill set," Espinosa said.
Applications for the MS Analytics program are now being accepted and must be in by July 15 for Fall 2015 admission.