Business
Build Relationships. Not JUST Connections Danyal Sheikh's shares lessons learned from the Start-Up Grind Conference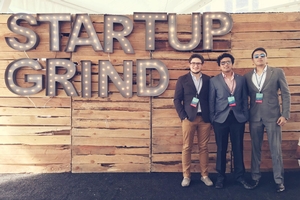 For AU student Danyal Sheikh, success does not depend on other people. It comes from within.
"It's all up to you," he says. "You have to take what life gives you and define your own path."
While Sheikh believes success is self-directed, he also knows he could not succeed without help and perspective from others. He's learned the most, and best defined his path, from speaking with different people. "It's so important to get multiple perspectives," he says. "It develops your understanding of life--and business."
It is this passion for meeting others that inspired Sheikh to attend the Start-Up Grind Conference in Silicon Valley, California, this past February. An annual two day gathering that brings together over 3,000 entrepreneurs for lectures, discussions, and networking, Start-Up Grind is a business student's mecca.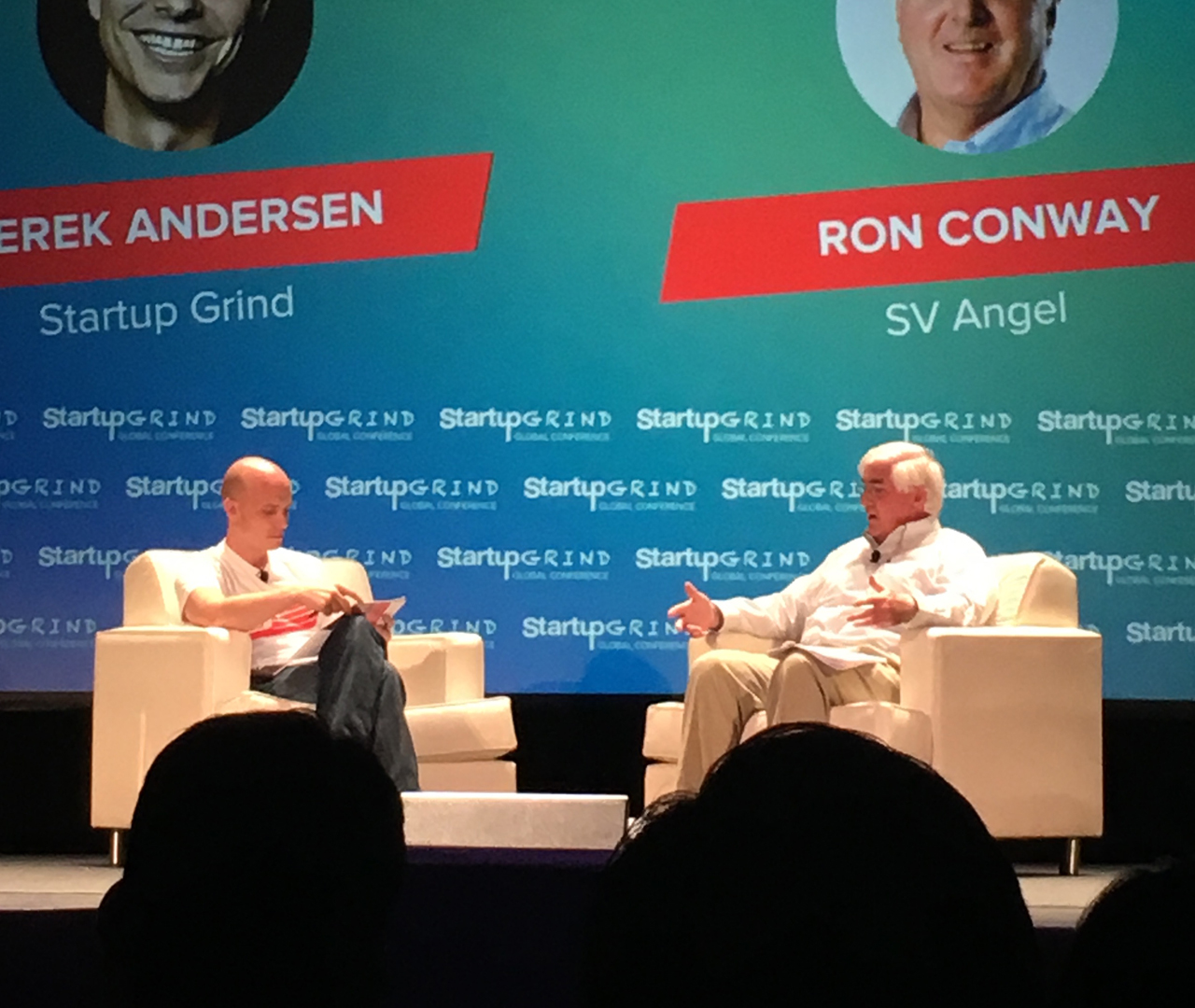 The conference featured more than 100 speakers and 200 investors, with presentations from big-name entrepreneurs like Jason Fried, founder and CEO of BaseCamp, to leaders of smaller start-up ventures. This large mix of speakers challenged Sheikh to design his own schedule by prioritizing sessions that resonated with him most.
"There were many different rooms, all featuring different people. I had to decide who was most beneficial to hear," says Sheikh.
Designing his own learning experience is no new feat for Sheikh. A Bachelors of Science in Business Administration major with a focus in marketing and custom specialization in technology entrepreneurship, his academic path at AU is largely self-designed. The major offers a solid foundation of business classes, mixed with individualized courses in a chosen career field.
"My self-designed program is what I've been asked about most in internship and job interviews," Sheikh says. "Companies are looking for employees that are creative, know what they want, and can think individually."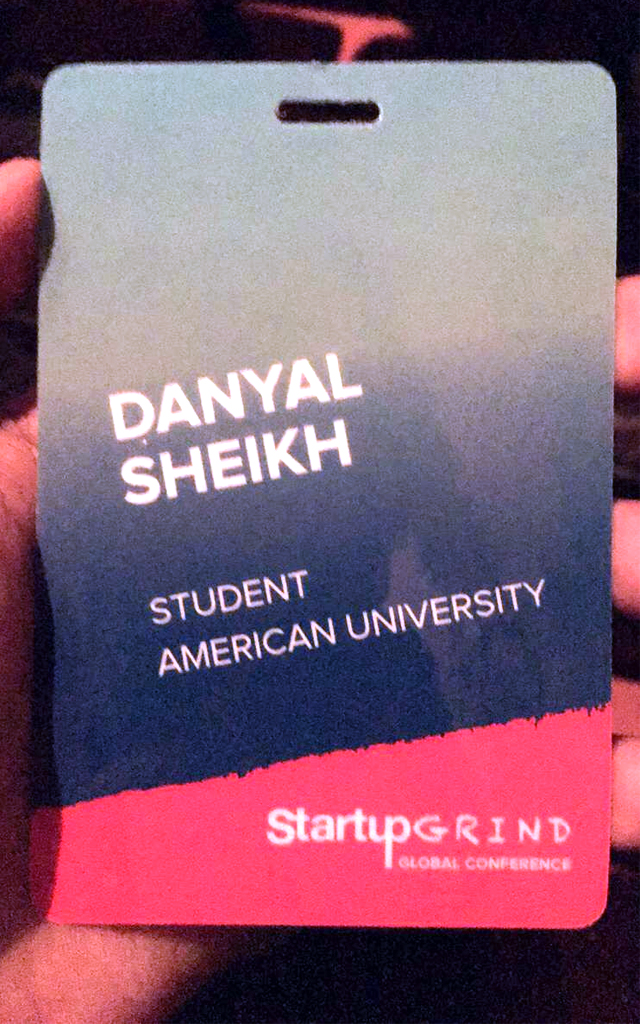 Sheikh was struck by the conference's focus on building relationships, rather than connections. This validated his love of meeting others, and empowered him to continue building his professional network. "Networking is often approached as a way to get a job, but really it's just about having a meaningful conversation with someone," he says.
Sheikh formed a particularly impactful new relationship with Kara Goldin, the CEO of Hint Water, a start-up health beverage company. He approached her after her presentation to say congratulations, ask a couple questions, and reflect on her ideas. After the conference ended, "she e-mailed me herself," Sheikh says. "She said she really enjoyed meeting me, and that she'd love to keep in touch. We talked about working together in the future, so this could lead to a potential new business collaboration."
Despite his social disposition, networking has not always been one of Sheikh's strengths. When he began at AU, it was one of his biggest weaknesses. Sheikh says that he "didn't realize the importance of it" and felt anxious initiating new relationships.
He credits Kogod with helping transform his weakness into what is now one of his greatest strengths. Through his classes, professors, and internships, he was able to develop the tools he needed to build strong professional relationships. "My Kogod professors have been encouraging and supportive every step of the way," Sheikh says. "They helped me explore myself and opened my mind to new possibilities."
Sheikh is grateful for the opportunities he's gotten while at Kogod—both on and off campus. The school's Washington, DC, location provides Sheikh access to endless top-industry events, renowned speakers, and a connection to a global business community he would not otherwise receive.
"I've learned so much here," Sheikh says. "Wherever I go in life, I owe a great deal of my success to American University."
With graduation approaching in December 2017, Sheikh is hard at work planning for life after college. He is currently a digital marketing intern with Mariott International at their corporate headquarters in Bethesda, MD, and plans to launch his own marketing company to help start-up businesses. "I will be sad to leave AU, but I'm ready to start my career and make an impact in the business world," he says.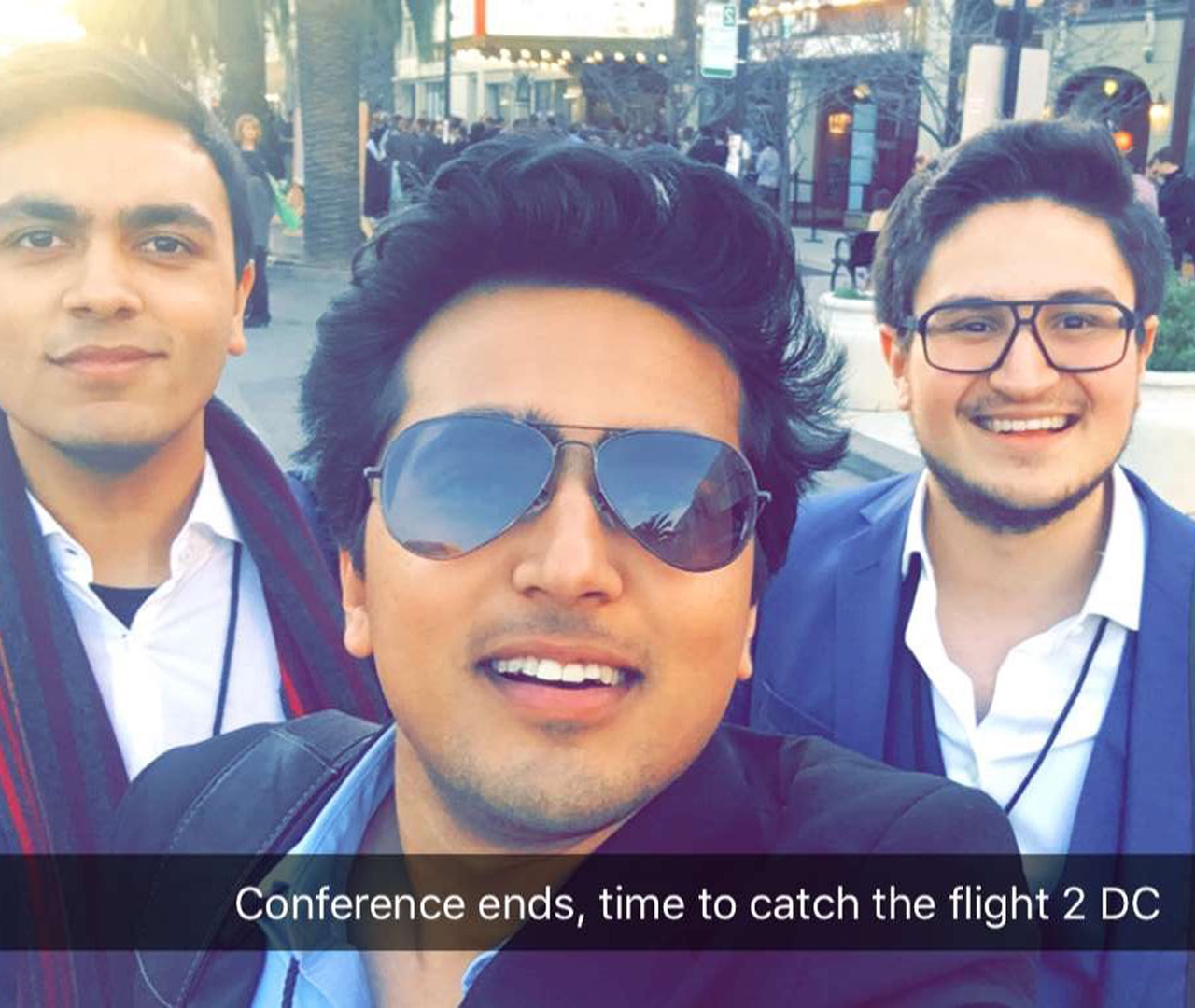 No matter where his ambitions take him, it is certain Sheikh will continue nurturing his professional network and pushing himself to succeed. By focusing on himself and staying open minded to others, Sheikh will shape the future he envisions. "If something isn't available to you, why don't you create it for yourself?" Sheikh says. "Be the change you want to see, rather than ask for it. I think this is really the key to success."