Business
Kogod Q&A: Master of Science in Analytics – Frank Armour Get to know our programs from the people who know them best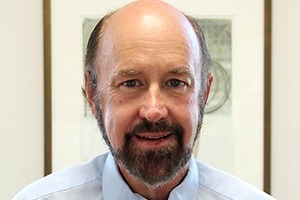 "I would love to spend time with you and answer any questions you might have," says Frank Armour, the director of Kogod's Master of Science in Analytics (MSAn) program.
He knows choosing a master's program is a big decision. But with D.C. as its backyard, Kogod offers resources Armour believes are unmatched. "There are plenty of opportunities both inside and outside the classroom."
Kogod's MSAn is a 33 credit hour program where students learn to use data analysis to solve business problems.
Read more about why Armour thinks Kogod's MSAn is worth the investment.
Kogod School of Business: What are some major goals of the program?
Frank Armour: We want to provide students with the knowledge and skills to be successful in analytics professions-whether they're analysts, managers or just savvy analytics consumers.
We want our students to work with businesses to identify their problems and use analytics to solve them. This will help business leaders make informed decisions.
KSB: How do we use analytics in our daily life?
FA: Almost every domain is utilizing analytics right now, from Amazon to Netflix. Analytics is a growing field, and it's going to become more important as new ways to capture data become available. Organizations are in desperate need of professionals who can analyze data to help businesses make successful decisions.
KSB: How does Kogod's program prepare students for this line of work?
FA: Kogod students can apply their skills to a lot of different organizations. Our program is very unique in that way. We are not a hard-core science program where you're only going to do a lot of programming. We offer functional specializations, or areas of focus. These include marketing, finance, and accounting. I've even had students interested in gaming analytics. There are endless options.
KSB: Why should a student choose this program to advance his or her career?
FA: Our small programs are an asset. Small classes give a lot of opportunity to get to know professors and fellow students. We have very committed professors.
Another thing the program offers is the Capstone Practicum. During the last few semesters, students work in small groups applying what they learned to a real problem. We partner with organizations and businesses, and students get to help them. You don't just get theory and academics. You also get practical experience.
D.C. has so many great resources available. Professionals come to class on a regular basis to give students practical career advice. They also work lots of different internships in the city.
KSB: What would you say to a prospective student considering applying?
FA: Come down to campus and meet us! I'd love to give you a tour of the school. We have a great department and a lot of very interesting courses.
We are in Washington, D.C. with plenty of opportunities for students both inside and outside the classroom. We give you a mix of both the practical and the theoretical so you have a great combination when you graduate.
Before you visit us on campus, visit us online to learn more about the Master's in Analytics program.