Business
Kogod Welcomes Missry as Asst. Dean of Development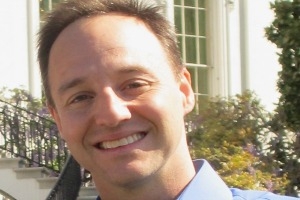 Jack Missry, Kogod's new Assistant Dean of Development, started his job this September ready to make an impact. His desire to create social change is why he works in philanthropy, afterall. "I was drawn to development because of the positive effect I can have," he says. "I can't financially support causes at the level I'd like to, but I can help by raising the funds."
This passion – as well as his enthusiasm for the school's vision – is what drove him to accept the position. He was drawn to the staff's accomplishments, ambitions, and commitment; most of all, though, he was excited to work with Kogod's new dean.
Missry describes Dean John Delaney as "strategic in a very caring way." After meeting Delaney, Missry could see he was committed to making Kogod a world-class business school. Delaney wanted to "better everyone's game," and build an administration rooted in collaboration and teamwork.
"I felt like he was going to make some huge strides towards his goals very quickly, and I wanted to be a part of that," Missry says. "I think the world is going to pay attention to what we are doing."
The position also feeds another one of Missry's passions: connecting with people. He loves meeting and working with individuals from all walks of life—a passion he believes is integral to his success.
"Building different relationships helps you develop new perspectives and interests," he explains. "And the more interests you have, the easier it is to connect with your colleagues and potential donors."
His take on AU's community outside of Kogod? "The school is just phenomenal—there's so much going on here," he says. "Because of where we are and what we do, I think our students will really make a mark on the world."
Missry sees his new position as a professional milestone, drawing on his years of experience and offering the chance to affect meaningful change. "I chose a career in development so I could make a difference. Working with Dean Delaney at Kogod, I know I will be a part of making an impact on our students, and the world."

Interested in learning more about the school's vision? Read more about Delaney's priorities and goals for Kogod.