Business
Blockchain Applications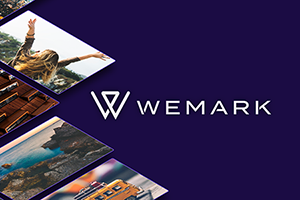 Bitcoin and financial transactions introduced the world to blockchain technology. However, according to its cheerleaders, blockchain technology also has potential in other areas. For example, many argue that blockchain can increase efficiency in supply chains by replacing slow, manual processes, reducing transaction costs, and improving traceability (i.e., providing an audit trail for a product throughout the distribution chain). Today's supply chains operate at-scale without blockchain technology, and many debate the pros and cons of using this technology[1].
In this short article, I will briefly analyze Wemark and Bleexy, two projects that use blockchain technology in the digital content industry. Each chose a different implementation.
Wemark[2] is an ambitious project that promises to allow creators of digital content, such as photos, videos, and music, to license it directly to customers. The first step in this process involves building a distributed marketplace for stock photography and then creating other distributed marketplaces for digital content and linking them together. The initial target–the stock photography market–is dominated by companies such as Shutterstock and Getty Images that charge content creators up to 85 percent of the sale price of the photo. Similar to most blockchain applications, the goal of this project is to remove or bypass such intermediaries.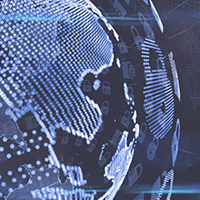 The idea behind Wemark is laudable: provide a way for content creators to reach a global audience that can buy curated commercial photos directly from professional photographers, which in turn keeps full control of the rights to their content. To enable the ecosystem, Wemark built a blockchain-based protocol that integrates important functionalities of distributing content such as accepting payments, rewarding the content's creator, licensing content on behalf of the creator, rewarding content marketplaces, and referrals for promoting the content. In addition, a set of blockchain-based smart contracts and a native payment token (WMK - ERC20 token) are two key ingredients of the ecosystem. 
Although Wemark does not give a detailed description of its blockchain, from their white paper, we can infer that they are building a public blockchain to store licensing contracts. These are called immutable distribution agreements; they automate the payment distribution once a transaction takes place using smart contracts.
In 2018, Wemark opted to make an initial coin offering to raise the funds necessary to develop the ecosystem. It sold a limited amount of their token WMK (which has fixed supply and predetermined distribution). The Initial Coin Offering (ICO) was successful, easily reaching its goal of around $6-8 million. However, the funds raised consisted of ETH, not USD (around ETH 7,000 at that time).
Choosing this path made Wemark susceptible to two risks: exchange rate risk and regulatory risk. I will only focus on the first one. While the Wemark protocol is built on top of the Ethereum blockchain, Wemark must still pay salaries in a fiat currency, making them susceptible to changes in the value of ETH. Moreover, the design of WMK is problematic since the value of WMK against the USD can vary greatly depending not only on the demand but also on the velocity of the token. Most participants are only interested in WMK for transaction purposes and most likely want to exchange their WMK for a fiat currency. If the exchange rate between WMK and the fiat currency varies considerably, the participants will face uncertainty about revenues and expenses.
The second project that I will summarize is Bleexy's Dynamic Product Experience Marketplace (DPXM), which is more ambitious. DPXM is a platform that facilitates validating, buying, and selling product data content on a decentralized blockchain framework. Bleexy's goal is to provide retailers with a cost-effective, one-stop shop for curated product data and a more efficient way for content creators to monetize their work, similar to Wemark.
Specifically, Bleexy is building a marketplace that aggregates digital product data such as pictures, description, reviews, video, manuals, and user generated content from manufacturers, retailers, third party sellers, content data producers, and social media. Bleexy curates data via a proprietary proof-of-quality consensus algorithm and mass distributes to retailers across their digital channels (for example, via iFrames directly into retailers product webpages). At the foundation of the Bleexy ecosystem is a curated product data catalog called Bleexypedia. To exchange intrinsic value in the ecosystem, a protocol-specific utility token (BXI) is created.


Unlike Wemark, Bleexy uses a permissioned and private blockchain[3]. All transactions in the marketplace are validated and recorded on this blockchain. For example, when a content creator uploads digital content, the blockchain records the type of content, name of creator, and time. This information can be used to prove who owns the copyright/intellectual property of the content and who is liable for the IP infringements (improving traceability). When the content is sold, the value in the ecosystem is exchanged through the token to minimize transaction costs. However, the token's purpose is limited to keeping track of transactions and has a fixed dollar value.
Unlike Wemark, to bring the project to market, Bleexy opted to use a more traditional approach and seek venture capitalist funding, discarding the idea of an ICO.
The two projects address real challenges using blockchain technology. However, the companies chose two very different ways of using digital tokens and financing development. Unfortunately, after releasing its online marketplace at the beginning of this year, Wemark closed its doors to new customers, photo submissions, and purchases. The main reason is the crash in the value of ETH that diluted their hard cap funding. Bleexy is continuing to seek additional funds while continuing the development of the beta version of its product. 
[1]"How blockchain is revolutionizing supply chain management," Paul Brody EY Global Innovation Leader, Blockchain https://www.ey.com/Publication/vwLUAssets/ey-blockchain-and-the-supply-chain-three/$FILE/ey-blockchain-and-the-supply-chain-three.pdf
"Predicts 2019: Future of Supply Chain Operations,"  Gartner https://www.gartner.com/document/3894387
[3] The nodes are going to be run by "communities." Bleexy opted for a federated model where content creators organize themselves so called B-Guilds, which are independently governed and run. The first node will be run by Bleexy.