Business
From Plan to Published How Kogod alum Mark Greathouse used his business background to become a successful novelist.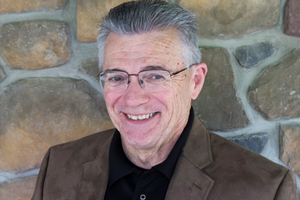 "There are more than 1,000 new book titles released into the marketplace every day," says Mark Greathouse, KSB/MBA '89, author of The Tumbleweed Sagas. "That's a lot of competition." With the odds stacked so far against him, Greathouse could have been forgiven for abandoning his dream of becoming a professional writer. But he had something a lot of aspiring authors don't—business savvy.
About three years ago, Greathouse made the leap from a 45-year career spanning defense industry contracting, entrepreneurship, and private equity investing to writing full-time. He wasn't surprised at how easily the strategic planning, marketing, and business skills he developed in his work dovetailed with becoming a published author—business plans help authors hone in on original ideas, create marketable content, and lay the groundwork for future books. "To have a successful business, you have to have a successful plan. And, frankly, the same goes with publishing," says Greathouse.
Scads of authors receive rejection letter after rejection letter. Stephen King's Carrie was turned down 30 times by publishers before it became his first big hit, and J.K. Rowling's Harry Potter and the Philosopher's Stone was rejected more than a dozen times before she found it a home.
The first of Greathouse's collection of Western fiction books—Nueces Justice—was released in July, and he already has five more ready for publication.
Greathouse credits his business plan, years of honing his craft, networking, and dogged persistence as the reasons he was able to sell his novel to one of the first publishers he talked to. He had originally pitched a historical biography, but the publisher wasn't ready for that. So he mentioned a little side project he had just happened to finish—the first three entries in The Tumbleweed Sagas. "Publishers always ask, what are you going to do next?" says Greathouse. "Once they publish your first book, they want to know that you'll continue to deliver and improve your product."
When Greathouse said he had a business plan along with the first three novels in the series written, the publishing company was sold. "It's persistence, it's endurance, it's opening yourself up to develop your creative talent and differentiating yourself," he explains.
As with any new business endeavor, it takes trial, error, grit, and endurance to sell a first book to a publisher. Writers are more successful when they treat transitioning to a full-time writing career as a business process rather than the fulfillment of an artistic calling.
When Greathouse worked in investing, he said he was wary of entrepreneurs who didn't have a board of advisors or directors. "You need people who you can listen to and benefit from," he says. "The same goes with authors. The first thing to do is to surround yourself with others who want to be published."
One of Greathouse's best pieces of advice is to differentiate within a genre, the same way entrepreneurs examine the market to assess a need before pitching to investors. By immersing himself in the Western genre, Greathouse found a niche that allows him to stand out. "The usual Western fiction audience is older guys, but when my editor took a look, she said 'Women are going to like this.' So my differentiation is that my series appeals to a broader audience," says Greathouse, who deals with more contemporary issues in his novels and, in contrast to other writers in the genre, delivers strong, autonomous, female protagonists. 
"When I was an adjunct professor, I would tell my students, 'When you make a career choice, look at what you love to do and what you're passionate about. That is what you really need to be doing with your life,'" says Greathouse. "I wasn't doing what I was passionate about, and part of that is because it's tough to make a living as an author."
Greathouse never stopped writing on the side, and now that he's started taking his own advice, he's finding success. For business students--and anyone who wants to pursue writing—he says, "Endure, keep working at it and practicing. Be open to other points of view and keep your senses alive."
And don't forget to have a business plan.