Business
Kogod Alum at the Helm of His Restaurant's Second Century in Business Brian Zecchinelli, KSB/MS '85, dishes out the secrets to running a successful restaurant business.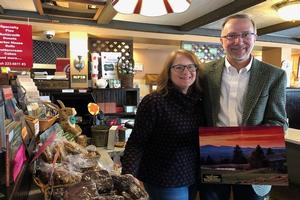 Brian Zecchinelli, KSB/MS '85, fondly remembers childhood dinners with his parents at the Wayside. "We'd be waiting 10 minutes outside the restaurant for my mother to visit with this person and that person on the way out," he recalls.
Fifty years later, that sense of community is still there. Zecchinelli and his wife, Karen--owners of the Montpelier, Vermont restaurant for the last 20 years—know it's a key ingredient in the Wayside's century of success. "When folks have moved away for a period of time, and they come back 20 years later, they recognize that the Wayside is still amazing. And just the way they remembered it," Zecchinelli says.
Zecchinelli had never owned a business before the Wayside. "Being successful at AU with such a diverse student body from around the world gave me the confidence to be successful in life. It gave me the confidence to even consider taking ownership of the Wayside," he says.
In the United States, one of the most difficult business models to operate is a restaurant--only about 250 restaurants have made it to their 100th anniversary. The Wayside just passed their 101st. According to a study by Cornell University, location, food quality, and owner innovation and involvement are all key to keeping a restaurant running. The Wayside embodies all of these characteristics in abundance, creating generations of community.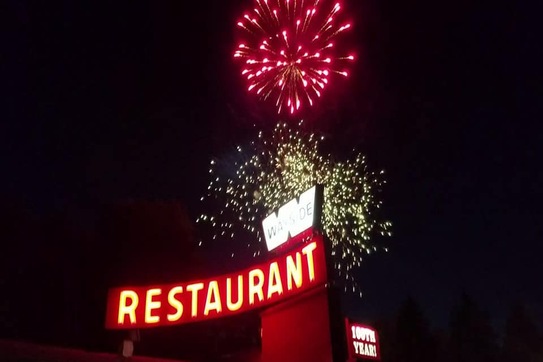 "Our location is great. It's right on historic route 302, so you've got a lot of truckers and different people stopping for a good meal at the Wayside," Zecchinelli says.
The location of his house doesn't hurt either—right up the road, atop the hill overlooking the restaurant, allowing him to be there in a moment's notice.
When the Zecchinellis took ownership of the Wayside they chose to keep the transition quiet. Many customers weren't aware that the restaurant switched hands from Zecchinelli's in-laws to him and Karen for about five years. "It definitely was a very successful way to transition the restaurant. Customers don't like new ownership. You don't want to make a big splash when you have an existing successful restaurant," he recalls.
They made sure to keep the seasonal food traditions that have always been a staple, but they didn't let the menu grow stale. "We keep things the same, but we're continually innovating," he says. "We just want to make sure that the foundation remains strong to attract the best and the brightest in the kitchen."
One food tradition that Zecchinelli added to the rotation stems from an old Vermont tradition. "We use sap sweetened water to poach eggs in the morning. Now we also do maple sap boiled hot dogs for lunch and maple sap poached salmon for dinner," he says.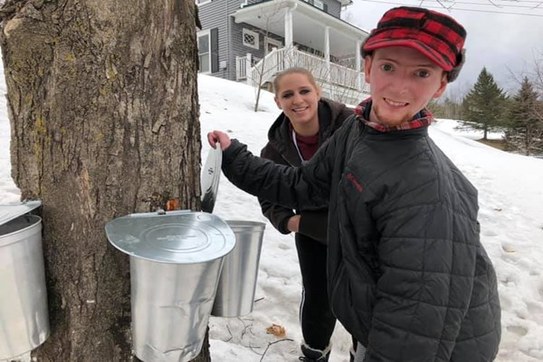 The Wayside has also increased the use of locally sourced ingredients, allowing for the rollout of their new Vermont Culinary Immersion experience featuring food and drinks made entirely in Vermont. "It's going to be a game changer," Zecchinelli predicts.
The use of locally sourced ingredients fits right in with the efforts that have made the Wayside the first green business in Montpelier. "We realized early on that you have to be a conservationist," Zecchinelli says. "Now we're taking a close look at trends and becoming straw free."
Another pillar of success at the Wayside is the employees, some of whom have worked at the restaurant for more than 20 years. Zecchinelli makes his employees feel like they are part of his family, and one employee actually is--his special needs son. "Having him there puts a positive spin on employee attitude and employee morale," he says.
The Wayside's customers are at the counter every day, enjoying the food and community they've loved and counted on for decades. They're already anticipating the annual June strawberry shortcake. Says Zecchinelli, "The Wayside is a special place, and we're privileged to be at the helm as we kick off our second century."