Business
Spotify's 'Non-IPO'
It's finally happening. At the end of February, Spotify, the Swedish music streaming company, filed to sell its shares on the New York Stock Exchange.
Here's the catch, though: the company listed directly on the exchange, rather than as a traditional IPO. It's an unusual move - one that's stirred up notable speculation and concern in the finance world.
"This could have a major impact on capital markets," says Mark Ma, assistant professor of accounting at American University's Kogod School of Business. "If other firms follow suit, it could change how capital markets function in our economy."
It's also worth noting that the Stockholm-based company - valued at nearly $20 billion - is the first of its size to pursue such a listing. And that their public debut is expected to be the largest tech "non-IPO" of 2018.
In short, Spotify's latest move is a pretty big deal. Depending on its outcome, it holds potential to completely alter the way companies manage their shares in the public sphere.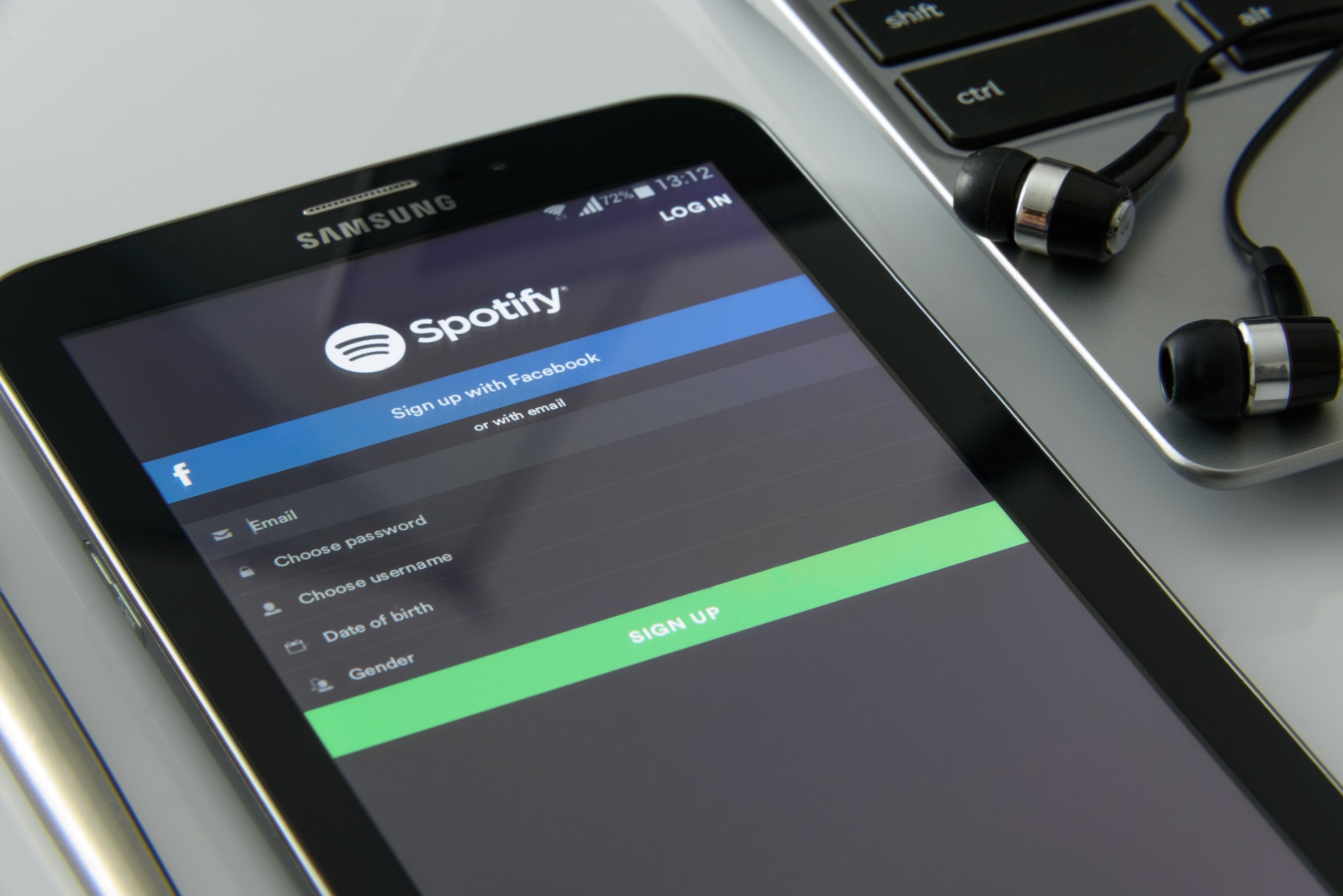 Credit: Stock Snap
What does 'listing directly on the exchange' mean?
In a direct listing, a company sells shares directly to the public without the help of any intermediaries. There are no institutional underwriters, meaning said company saves a lot of money in financing fees.
Most companies list as an IPO, though, because they need external capital. Initial public offerings allow companies to sell new shares to the public, serving as a financing process. A direct listing only trades existing shares, so the business does not raise any new money.
"Spotify's direct listing turns the financing process upside down, so now it's more like an ATM. You give your shares to the machine and take money out to keep in your own pocket. The firm doesn't receive additional capital from new investors," explains Ma.
Why is Spotify doing this?
For one, they save valuable currency in underwriting fees - money they can re-invest back into the company. And the direct listing is a simpler process, since Spotify won't have to disclose as much information to intermediary banks and to the public.
They're also in a good place financially to make a (relatively) risky business move. In January 2018, they reported 70 million paying subscribers, having grown from their initial 500,000 in July 2010.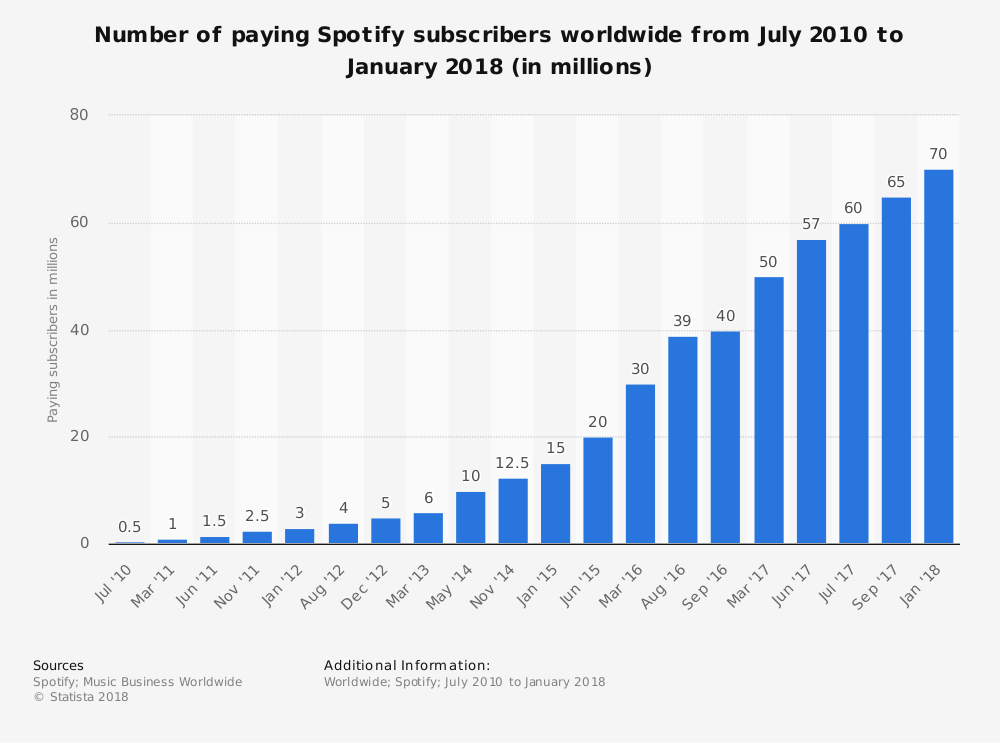 Credit: Statista 2018
Ma believes that Spotify's motivation is much deeper than cost-savings or pursuing a simplified process, though. "I think it's really about keeping their existing shares liquid," he says, "because if they really needed money for future investments, they'd pursue a traditional IPO."
So, if they're going public to liquidate their shares, what does that mean? And what implications does this have for the company's future?
See You Later, Spotify
When a company opts to keep their shares liquid, it's likely that investors will leave the company. And a business without investors is - well, not the most stable.
"Maybe Spotify has an investment plan with huge growth potential, but if it's just that some people want to get out of the company, they'll likely do so when shares are overvalued," Ma says.
In a direct listing, investors aren't given a minimum time length to hold onto shares, meaning they can change their positions with no restrictions. This could result in unpredictable price changes for their shares, preventing steady market capitalization.
Ma is admittedly concerned about the company's future. "If you're not raising external capital, I don't understand why you'd go public. You're adding uncertainty to your operation."
Looking Ahead
The real test is time-what will happen over the next few months?
One possibility is that Spotify will end up raising external capital through a seasoned equity offering. Or, maybe they'll cash out entirely by selling their existing shareholder's shares.
Then, of course, there's the impact on the marketplace as a whole. If Spotify is successful, other companies are very likely to follow in the company's footsteps. And if other companies change their investment models, capital markets' role in the economy could change, too.
Why? Because capital markets provide fresh life to the economy by connecting investors with entrepreneurs. Direct listings could limit this growth, and, consequentially, capital markets' impact on the economy.
"There's a lot of possibilities…we'll see what happens," says Ma. "One thing is for sure, though: this new process is definitely an adventure."
Mark Ma, assistant professor of accounting and taxation at American University's Kogod School of Business, is originally from China and received his PhD degree from the University of Oklahoma. His research interests are broad, including capital markets, financial reporting, tax reporting, and corporate governance. He is especially interested in 1) exploring new research ideas, 2) challenging conventional thoughts in accounting research, and 3) utilizing "natural experiments" to better identify the direction of causality. He currently teaches financial accounting at Kogod.