Business
Invest in a Team, Invest in Success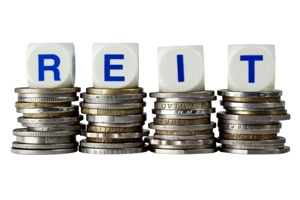 Having a conversation with the Executive Committee of the Real Estate Investment Trust (REIT) is like having coffee with an old friend. They are a group of exuberant individuals who manage and oversee a portfolio of real estate investment trusts, referred to as REITs. Investing in REITs is similar to investing in stocks, but in the real estate market. This committee, along with a team of analysts, are the first to tackle this new course developed by Finance Professor Dr. Timothy Timura.
Dr. Timura emphasizes that this portfolio is entirely student run, so the students get first-hand experience in this field. "REIT is a very special learning experience because it allows them to apply their knowledge of accounting, economics, real estate and finance," Timura says. "It challenges the boundaries of their academic work in a way that gives them a tremendous competitive advantage relative to their peers."
Every week, analysts present a REIT, and the Executive Committee decides whether to buy or sell the trust. The team conducts real-time analysis and they follow the market closely. They look at it from every perspective. Dan Henock, MSF '17, looks at the market from the numbers side, and develops models with Portfolio Manager Farid Saadeh, MSF '17, in order to keep the fund correctly positioned.
Their progress so far? "We've been successful in our analysis, and we've been outperforming the market," says Maha Alkhayal, MSF '17.
The Committee emphasized the importance of gaining real-world experience right in the classroom. It's given them a leg up in their careers. "We can have real conversations with professionals," says Sara Mulugeta, MSF '17. "Most people won't care if we can recite an equation or derive theory. We're able to bring to the table things that can't be taught."
Kogod's Real Estate Investment Trust would not have been possible without Charles Nulsen, the program's benefactor. Nuslen gifted $100,000 to start the program—and he anticipates contributing more in the future.
It's certain that Nulsen believes in the REIT program, and Kogod students' potential. "As Chair of the Real Estate Advisory Council, I have been involved in AU"S real estate program for many years. We are in an important time of change and growth for the program and I thought perpetuating the Fund would show a sign to our students that we are serious about the growth of the Real Estate program at AU," he says.
Each member of the Committee offers a diverse set of ideas and interests. Their different perspectives enhance the team overall. They are able to critique each other, and challenge each other to do better. Although they are strong individuals, they are even stronger as team. Mululeta said: "I originally thought finance was a dog-eat-dog world. But that's not what it takes to achieve success. Tim [Timura] underscored the importance of having a team behind you."
Investing in a team is the key to success, and Kogod's REIT proves that outperforming in any market requires trust, and friendship.
Learn more about the Master of Science in Finance Program and REIT fund.