Dr. Allan Friedman, the Director of Cybersecurity Initiatives at National Telecommunications and Information Administration, kicked off the 2019 KCGC Distinguished Lecture Series as the inaugural speaker on February 26, 2019.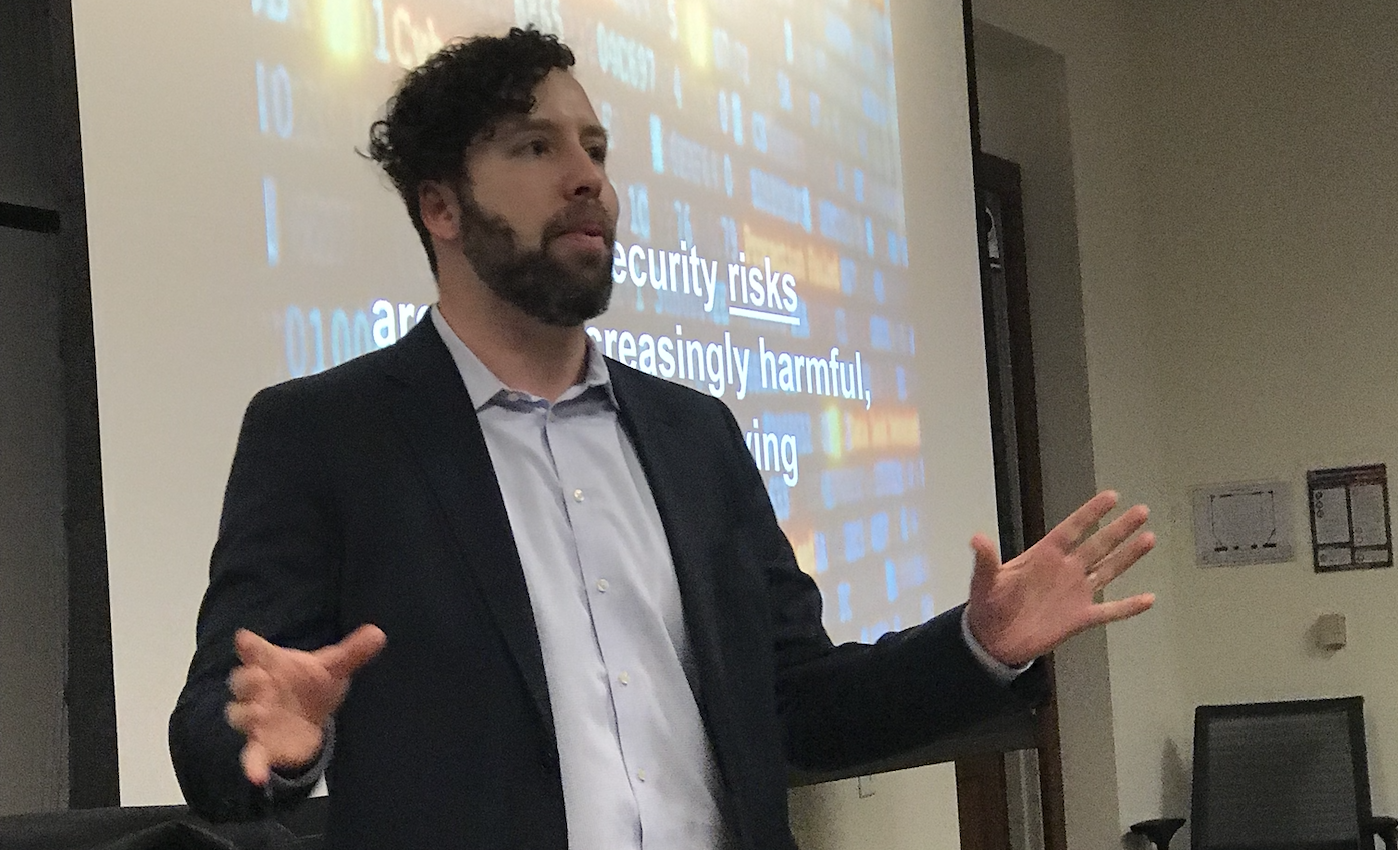 Dr. Nan Zhang, faculty member of KCGC, discussed the importance of ensuring robustness in the data analytics process in Kogod Business Briefing on February 13, 2019.
Read about the event.
Watch the briefing.
Dr. Heng Xu, Director of KCGC, Heng Xu, delivered one of the four AU Ed Talks in the 2018 All American Weekend. Her talk, "Data in the Everyday," visited the common myths and misconceptions about analytics in the Big Data era, telling real-world stories about the pitfalls in designing, performing, and interpreting data analytics in business practices.
Read about the event.
On September 26, 2018, KCGC organized a Cybersecurity & Privacy Forum with the theme of "Bridging Research & Practice." In this event, 

technology, business, and legal experts presented a panel discussion on bridging research and practice in cybersecurity and privacy. Panelists included Patrick Carrick, Department of Homeland Security; Casey Evans, Kogod School of Business; Jules Polonetsky, Future of Privacy Forum; and Anthony Vance, Fox School of Business at Temple University.  The forum also featured a keynote by cybersecurity expert Professor Joe Valacich, Eller College of Management at The University of Arizona, who discussed how sensory data collected by human interface devices such as keyboards, mice, touch pads, and touch screens can be used for insider threat detection.

Read recap of the event at Kogod News.
KCGC held its annual advisory committee meeting on Tuesday, October 9, 2018. Dr. Heng Xu, Director of KCGC, shared with the advisory committee members the value proposition of the center and the center's vision and future plan on research and on bridging research and practice.