"Expanding the strategies and measures to include process assessments for specific stakeholders across the entire course of effects, from the creation, awareness, and use of knowledge to societal impression."
↳This relational engagement approach involves the co-creation of research with audiences beyond academia.
-Dr. Sonya A. Grier
Read more
 Students Making an Impact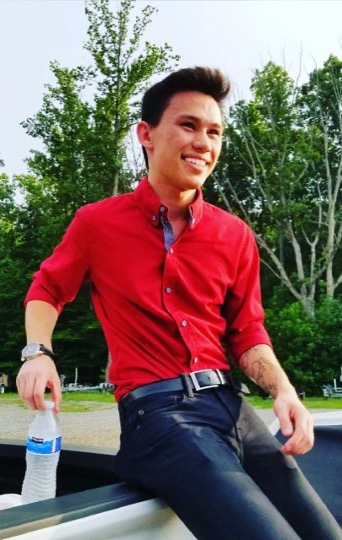 Joshua Lin, MS in Marketing '21
Joshua's work focuses on the impact he can make in greater society through the execution of socially responsible small business marketing. Joshua stresses the importance of understanding the multiplicity of one's actions:
"There is a multiplicity to our actions, and that is to everything, but especially in marketing, and the biggest issue in modern marketing today, is that the 'impact makers'--the marketers, don't recognize their responsibility. I work with small businesses because I love the intimacy of value creation in a smaller setting. When you create value for a segment, socially responsible marketers must work to understand the ways they are creating value for everyone that extends beyond that segment as well. When you are creating value for your clients or shareholders, you are also creating value for everyone they interact with beyond that; at its core, marketing helps individuals shape their understanding of self and from that point: multiplicity. If marketers thought of each action in terms of impact, I don't believe we would see such a negative detriment on consumer well-being."
Manoj Hastak, Professor of Marketing
Professor Hastak has published extensively in scholarly marketing publications including the Journal of Consumer Research, Journal of Public Policy Marketing, Journal of Advertising, Journal of Business Research, and Psychology Marketing. He is a recipient of the Thomas C. Kinnear award for the best article published in the Journal of Public Policy Marketing for the period 1999-2001. He has served as a consultant to a number of federal agencies including the Federal Trade Commission, the Food and Drug Administration, and the U.S. Department of Justice. He currently serves on the editorial board of the Journal of Public Policy Marketing. Professor Hastak has formerly served as chair of the Marketing Department, and has previously taught at the University of Illinois, Urbana-Champaign.

Anusree Mitra, Associate Professor of Marketing
Professor Mitra teaches marketing management, consumer behavior, and marketing research. Her research focuses on consumer perceptions of marketing information such as advertising, nutritional labeling, and other mandatory disclosures, and their public policy implications. She has published scholarly articles in the Journal of Consumer Research, International Journal of Research in Marketing, Journal of Public Policy and Marketing, Marketing Letters and Journal of Business Research. Two of her articles in the Journal of Consumer Research won awards from the Association of Consumer Research. She serves as a Visiting Scientist at the US Food and Drug Administration's Center for Science and Applied Nutrition, and is involved in FDA-sponsored studies that examine consumer use of nutrition information on food labels.
In their recent article published in 2020 in the Journal of Consumer Affairs, Professors Hastak, Mitra, and Debra Ringold (Willamette University) examine consumers' use of the Nutrition Facts Panel (NFP) to determine whether consumers actually use the labels or only report doing so. They find few consumers examine NFPs for healthfulness, but those who are often more skeptical of advertising or find health-related information more important than the average consumer.