Kogod Global Learning Experience international business first-hand
We live in an increasingly international world and big businesses rarely operate within a single city or even country any more. Studying business abroad provides our students with experience and perspective necessary for a successful career.
Adapting to new situations and communicating with people from other cultures is incredibly appealing to a prospective employer. Graduate and undergraduate programs abroad offer students an opportunity to obtain credit towards their degree, while expanding their cultural horizons and practicing their skills in challenging environments.
Kogod offers a portfolio of global learning programs designed specifically for the unique needs of our full-time and part-time graduate business students.
Our graduate business students can choose from:
By combining on-campus in-depth analysis of a specific economy with short-term travel to that region during winter or summer break, students gain hands-on experience in an emerging economy.
While abroad, you will meet with senior executives of domestic and multinational firms, gaining a unique perspective on the real-world issues global managers face and how they are addressed. 
The on-campus classes before the trip are held in the evening to accommodate part-time and full-time students from any American University graduate program.
These short-term summer management programs provide great flexibility in timing for graduate students who are able to spend part of their summer abroad before or in conjunction with an internship. The programs are alternatives to a full semester abroad and offer an intense, in-depth analysis of international business topics.
WHU European Summer Institute
The WHU European Summer Institute in Vallendar, Germany, provides a first-hand look at European business through corporate site visits, classroom instruction and case analysis. This intense two-week session enables students to study all facets of doing business in the EU while exploring the famed Rhine River Valley.
ESCP Europe Summer Session
ESCP Europe's Summer Session in Paris offers multiple courses, including International Business, Management, and Marketing. This three- to six-week session gives Kogod students the opportunity to study at one of the leading business schools in Europe and in one of the most beautiful cities in the world.


For dual degree students seeking a longer-term experience abroad, we offer full semester exchange programs with two leading business schools in Europe.
While graduate students must take their core coursework on campus at Kogod, these programs enable them to experience living and studying abroad while deepening their specialization through elective courses.  
Graduate students interested in studying abroad for a semester should work closely with their Kogod Academic Advisor to ensure that the opportunity is the best fit for their overall academic and career goals.
Undergraduate Programs Abroad
Kogod undergraduate students can choose from over 100 international learning opportunities, including:
Living abroad is an unforgettable experience that changes the way you view the world, the art of business, and yourself.
Through Kogod and AU Abroad, there are over 100 study and intern abroad programs to choose from, including more than 40 accredited and approved business programs in over 20 countries.
In general, students must have second-semester sophomore standing and a cumulative GPA of 2.75 or higher to participate in a semester, summer, or year study or intern abroad program. However, different programs have different language, GPA, academic level, and course prerequisites, so all students considering going abroad should pay close attention to individual program requirements, and begin their research and consultation with their Kogod Academic Advisor and study abroad advisors well ahead of time.
Kogod students must also complete the following with passing grades prior to studying abroad:
8 of 10 General Education requirements, including both ECON-100 and ECON-200
LIT-100 and LIT-101 (or the English Competency Exam)
MATH-211 and STAT-202
ACCT-240 and ACCT-241
KSB-211 (Students entering Kogod Fall 2015 and later)
Approval from a Kogod Academic Advisor must also be obtained.
---
AU Abroad Programs
AU Abroad is American University's extensive study abroad office offering students study and intern abroad programs on nearly every continent, including many programs that offer business courses. To view the more than 40 accredited and approved programs offering business courses and/or internships, please visit the AU Abroad website. Popular AU Abroad locations among Kogod students include England, Spain, Australia, China, Denmark, and Ireland.
Kogod Programs
The Kogod School of Business also manages five unique partnerships with accredited business schools and programs in France and Germany, where students may take core business classes, or deepen their specialization, during Fall or Spring semester or an entire academic year.
The Kogod Center for Career Development will help you find internship opportunities in companies abroad.
Kogod's International Management Practices course combines on-campus sessions with travel to dynamic locations across the globe during winter, spring, or summer break.
Through on-site visits to multinational and domestic firms, students with an interest in the global economy learn how the political, economic, and cultural environments of the region/country influence business strategy and management practices.
Our IBUS 244: International Management Practices course provides students the opportunity to experience the management practices and business environments in Panamanain and Costa Rican organizations, and to explore, up close, the relationship between the US and Panama and Costa Rica with a focus on the future of business between the two countries.

IBUS 744: Stockholm, Sweden
Course provides the opportunity to learn about and experience sustainable management practices and business environments in Swedish organizations.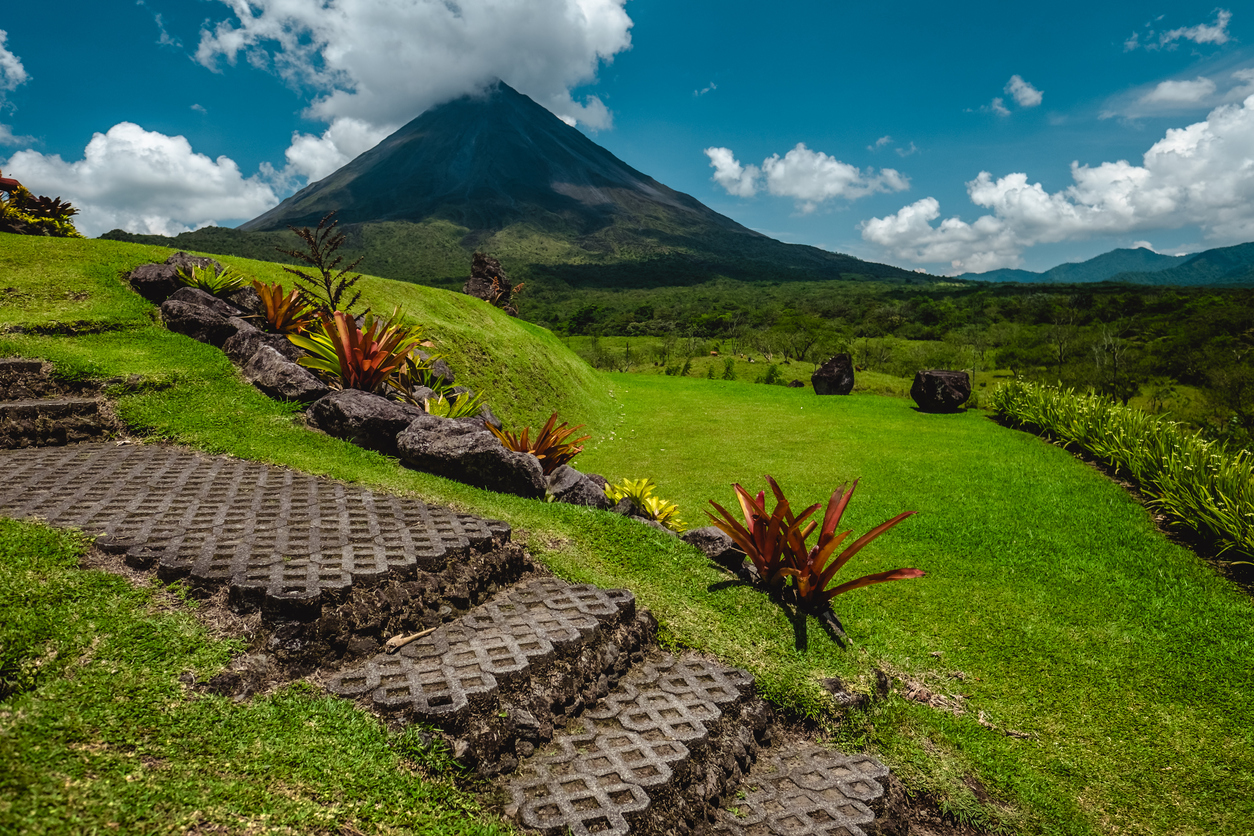 IBUS 244: International Management Practices
Course provides students the opportunity to experience the management practices and business environments in Panamanain and Costa Rican organizations