Does public speaking make you nervous? Do you tend to practice presentations by 'running through them in your head' rather than getting quality practice in front of others?
Roughly 70% of college students have a fear of public speaking, according to communication expert James McCroskey. Public speaking can also be difficult to develop and refine in private. To help alleviate student fears, the KCBC provides graduate and undergraduate students the chance to practice speeches and presentations by rehearsing with a friendly, well-trained dog, excited to offer it's full attention.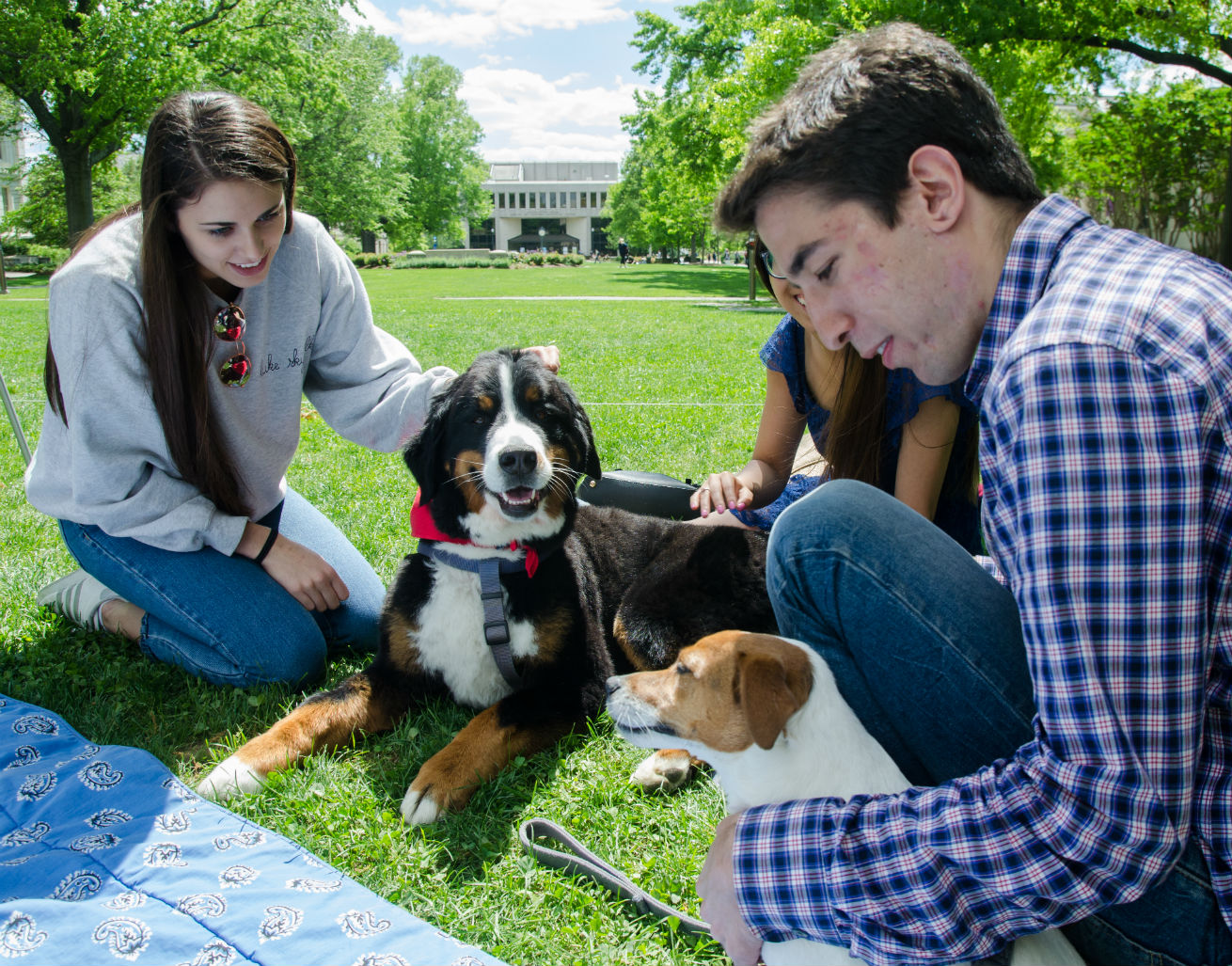 Our attentive audience dogs are always accompanied by a student tutor. Our tutors are always happy to provide feedback and speaking tips, but they're also willing to stand back and just allow you pressure-free practice with a friendly dog!
Both the dogs and their student handlers are vetted and trained to ensure human and canine safety.
From therapeutic to educational settings, well-trained, intuitive canines have a role to play in promoting wellness and skill-building. If you are interested in practicing in front of a live audience, please schedule a time online.

Kogod's Audience Dog program has been featured in several major news outlets this year, including:
New York Times
Washington Post
CBS News
Dogs Today