At the Kogod School of Business, we believe in extending education beyond the classroom to include experiential learning that will enhance our students' personal and professional development.
That's why we created a series of programs and activities that enables business students to work in supportive settings, where they can test and improve their professional skills. 
Our goal is to help enhance our students' intellectual development, leadership ability, communication skills, and professional self-confidence. See below for more information on some of our signature programs and opportunities and additional content in the Links section to the right.

The Top 10 reasons to get involved at Kogod
Meet other students with similar interests
Make good use of hands-on opportunities
Help make the transition to college or graduate program easier
Improve your communication skills
Practice better time management
Feel more connected to the Kogod and AU community
Network with alumni and business professionals
Build stronger relationships with faculty and staff
Develop your skills and ability to work on a team
And the #1 Reason to Get Involved: You will have unique and significant experiences to discuss in a job interview
Build your personal and professional competencies through involvement activities.
Leadership and Coaching
Learn different types of leadership while developing your own personal style.
Teamwork and Collaboration
Develop an understanding of characteristics that foster successful collaboration in a variety of settings.
Professional Flexibility
Today's business environment is unpredictable; learn to bend but not break.
Self-Assessment and Reflection
Identify careers and future opportunities that suit your interests, skills, and styles.
Civic Engagement and Professional Responsibility
Increase your understanding of the relationship between philanthropic endeavors and business education.
Problem Solving and Critical Thinking
Develop the ability to solve business problems creatively outside the classroom.
Planning, Organizing, and Time Management
Improve your organization skills and successfully manage time commitments by balancing co-curricular programs with other responsibilities.
Experiential learning is essential to enhance students' intellectual development, leadership ability, communication skills, and professional self-confidence. Build your personal and professional competencies through one of our numerous graduate and undergraduate student organizations.
View Student Clubs

Andrew Toczydlowski

Director Student Development and Services KSB - Kogod School of Business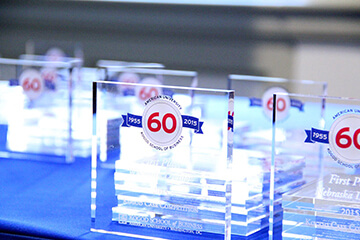 The Kogod Case Competition is an excellent opportunity for students to work in teams and sharpen their communication skills, presentation style, and problem-solving techniques. Participants will craft and present recommendations to solve a business case.
Students have the opportunity to network with over 60 business leaders who judge the competition. The event is open to all graduate and undergraduate students at AU and invited Kogod-partner schools. The website provides information on the most current competition.
View Case Competition
The Educational Enhancement Fund provides Kogod students with the opportunity to participate in professional development experiences including business-focused professional conferences or association memberships, case or other competitions, and leadership development activities
View More about the Fund


Andrew Toczydlowski

Director Student Development and Services KSB - Kogod School of Business