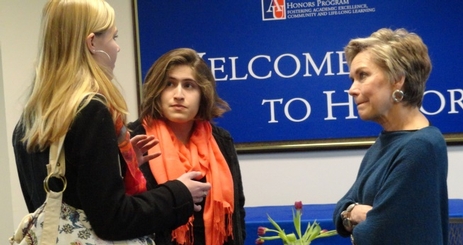 Teach in AU Honors
If you are interested in teaching an Honors course, please express your interest to your Department Chair, Associate Dean, and the Director of AU Honors.
All of our courses are interdisciplinary and team-taught. We're looking for professors who have high academic standards, innovative approaches to teaching, and timely topics.
We are currently recruiting faculty for our third cycle of classes that will begin in Fall 2020.