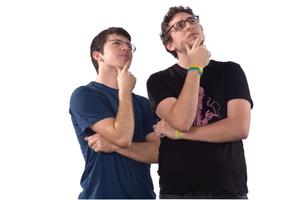 All admitted American University freshmen are eligible to join the University College. However, space is limited to approximately 600 students, or 33 percent of the incoming freshman class. You do not have to make your deposit to the University before reserving your space. If you decide to reserve a place, please complete the following steps by May 1, 2015:
1 . Go to the university's Web portal (myau.american.edu). Enter the user name and password that you created according to the instructions in your admission packet. If you have not already done this, you'll need to take this step before you can gain access to the reservation form on the myau.american.edu portal.
2 . When you are logged in, click on Life@AU, either from the list of links on the right or the menus across the top of the page. That will take you to another series of links; please click on University College Reservation, which is under "personalized links" and will take you to the reservation form.
3 . On your reservation form, select and rank your seminar choices, with 1 being your first choice and 3 being your last choice. Please consider whether you would prefer a fall-only or full-year experience in making your selection. If your preferred seminars are not available and you would like to be considered for any available open space in the University College, please check the appropriate box on the form. You'll also be asked to write a brief personal statement (500 words or less) on why you are interested in joining University College. Please describe your interest in participating in the program and what you hope to bring to the experience.

4 . Complete and submit your University College reservation online by May 1. Please keep in mind that spaces are limited and an early reservation may help you secure your spot. We'll confirm receipt of your application by e-mail. Please note that all e-mail correspondence will be via your AU e-mail address. If you would prefer to use another e-mail address, please forward your AU e-mail to your preferred e-mail address.
Do not wait to hear if you have been admitted to the program before completing the worksheet for your fall semester classes, or registering for a summer orientation program, or Welcome Week events.
If you have questions about advising and registration, please contact the school or college to which you have been admitted.
If you have further questions, call 202-885-3839 or e-mail us at universitycollege@american.edu