Contact:
Ashley Barnes
Senior Coordinator, AU Cornerstone
AU Cornerstone
4400 Mass Ave, NW
Washington
,
DC
20016
United States
Interview with Anna Cullen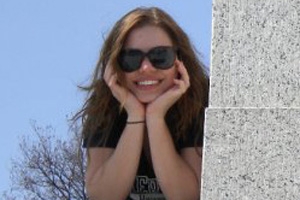 Alumna Name

Anna (Hagler) Cullen, WMP Alum 2012



Where's home?

Georgia



What was your major?

Communications, Legal Institutions, Economics, and Government (CLEG)



What school did you attend?

School of Public Affairs



What high school did you attend?

Marist School



What are you passionate about?

I am passionate about consumer health care protections and moving my state to a nonpartisan redistricting process to create competitive politics.



What was your childhood ambition?

I wanted to be a ballerina. (That didn't work out)



What is your career ambition?

I want to continue finding the most effective way that I can work to made my state a better place to live.



What was your internship and what did you do there?

I worked for the Disability Policy Collaboration and participated in the research and push for the American with Disability Amendment Improvement Act which was passed during my time there.



What are you doing now?

I left DC in 2014 to be a part of the Senate race in Georgia. After the election, I knew I needed to stay in my hometown and apply my Capitol Hill experience to the changes I wanted to see made in Georgia. I am the Communications Coordinator for Georgians for Healthy Future. We are a small consumer health advocacy nonprofit.



What inspires you?

Our government. It's ups and downs – even its "failings," I'm constantly inspired by the government our founding fathers gave us.



What did you do for fun in D.C. on the weekends?

When I lived in DC I loved hanging out on Capitol Hill and the National Mall, there's always something fun and interesting going on! I'm a big believer in taking advantage of the city you live in - you live in an amazing place! See the monuments, museums and festivals!



What do you want the world to know about WMP?

WMP kids are the future movers and shakers in Washington. They're there because they don't want to just go to school; they want to get ready for their future.



Who was the biggest influence on your WMP experience?

I owe Professor Crouch my career direction. His introduction to the Legislative Correspondent in former Congressman Andrew's office was the key to every opportunity that has followed. I wouldn't be where I am without him.



What are your hobbies?

I'm a personal trainer and my husband and I rock climb a couple times a week. When I stop moving, I'm on the couch reading historical fiction.



What is your favorite food?

Southern food. It's one of the best things about being back home.



What is the most important lesson you learned?

Always go above and beyond in your internships. DC is the land of interns and they see them come and go all the time. Very few of them are actually remembered. You want to be one that's remembered.



Who has had the strongest influence on your life and why?

I know it's cliché but my family and the confidence they've instilled in me. None of them have any political background but they have been so supportive as I figure it out. They've taught me that I can achieve anything I set my mind to and that a little politeness and a smile goes a long way in any situation.



What's your favorite city and why?

DC! It's where our government operates. If you want to be a part of it you have to be here!



What was your biggest challenge after the program?

Leaving DC and figuring out what a career outside of Capitol Hill looked like. I was lucky to find a great position in a non-profit that operates in the public policy world.



How did WMP change your life?

It changed everything for me. My internship with a Legislative Correspondent opened my eyes to all the opportunities on the Hill and deepened my love for the legislative branch. After I graduated, I got a job at that same office and worked my way up from a staff assistant to legislative correspondent to legislative assistant. I wouldn't be where I am today without that experience.