University College: Join Us!

Fall 2015 course offerings are now available

American University's University College is a premier living, learning and laboratory experience that builds collaborative communities for first-year students. Explore the site to find out more about University College!
Want to be a PA?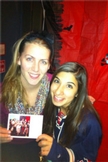 Learn more about the roles Program Assistants fill and how to become one!