Request Information
Fill out the form below or call (888) 401-7939 to speak to an Enrollment Advisor.
School of Public Affairs Fast Facts
number 1 Institutional Impact in Washington, D.C. in the field of Public Administration
Journal of Public Affairs Education
TOP 10 School for Masters in Terrorism and Homeland Security
ForensicOutreach.com
TOP 20 Schools of Public Affairs
U.S. News & World Report
Why Choose American University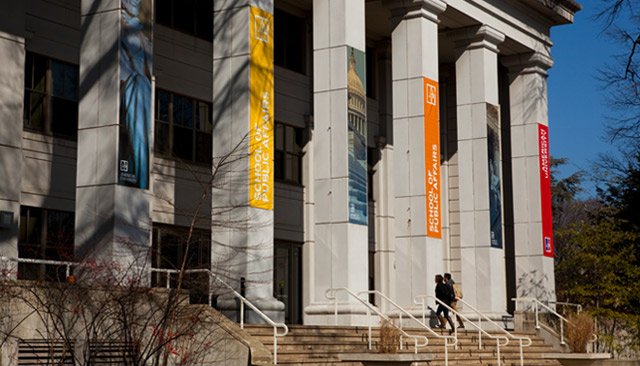 Learn from Experts
Pursue a career with a purpose with a degree from Washington, DC's first school of public affairs. Learn from leaders in political science, government, justice, public administration and policy. Our faculty are top experts in their field, and their work shapes our world.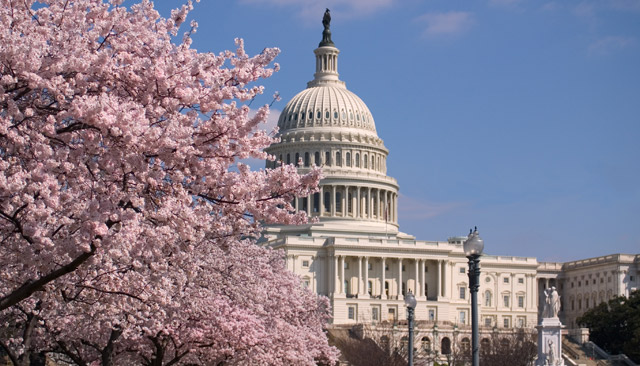 A Capital Location
Located in the District of Columbia, American University's campus is in the heart of the nation's launch pad for a career in public administration, policy, homeland security and counter terrorism.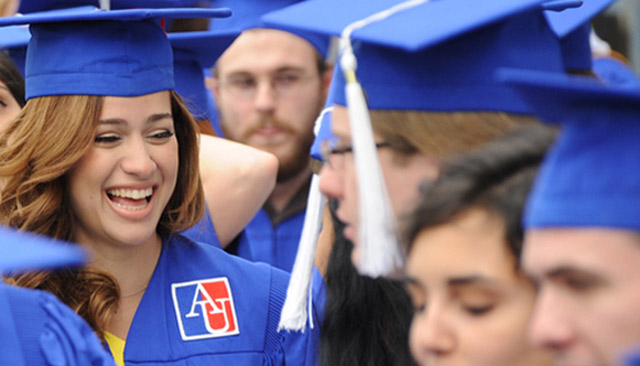 Career Outcomes
Graduates of our master's programs go on to careers in the public, nonprofit, and private sector. Across our degrees, on average, 94% of our graduates are working in their field of choice or continuing their education.