Arts
The Definitive Collection of ABBA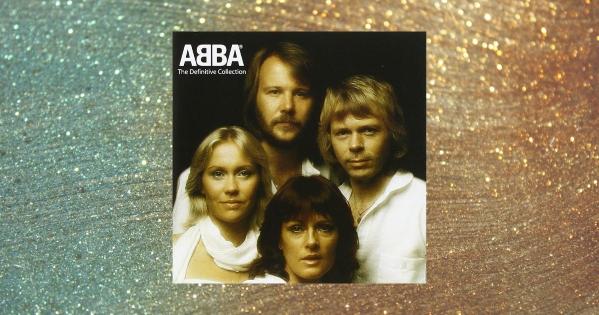 Welcome to Feature Fridays! Each week Music Library Staff highlight an item from our collection. This week, student assistant Benjamin Card reviews The Definitive Collection of ABBA by ABBA.
The super troupers of the Europop scene in the 1970s, ABBA has become a global name in music, lasting long after Agnetha, Benny, Björn, and Anni-Frid parted ways in 1982. Most well known for their contribution to West-End-turned-Broadway musical Mamma Mia and remastered album of the same greatest hits ABBA: Gold; it's apparent ABBA's discography is truly universal. This album, The Definitive Collection of ABBA, combines their Broadway hits along with their lesser-known earlier pieces, creating an all-encompassing playlist as the album's title suggests.
Disc 1 features two of ABBA's greatest hits: "Waterloo," which won them the Eurovision Song Contest in 1974, and "Dancing Queen," their currently most listened-to song across the streaming platforms they're on. "Waterloo" is an upbeat song carried through a strong, walking baseline played by Benny Andersson on the piano. Its storyline of falling back into love is humorously put forth by the pre-chorus lyrics, "The history book on the shelf is always repeating itself!" "Dancing Queen" on the other hand, is known as ABBA's feminist anthem popularized by its importance to the "Mamma Mia" musical. In the movie adaptation of the musical, "Dancing Queen" is sung by Meryl Streep, Christine Baranski, and Julie Walters, as they lead all the women of the fictional Greek island Kalokairi down to the pier, all of them jumping into the Aegean Sea in liberation, sisterhood, and song. Whether it is performed by the band, Meryl and company, or even newer covers by Cher, "Dancing Queen" has become a household song, where seldom a person hasn't heard it. Maybe less have burst into singing and dancing, though...
Disc 2 of this collection continues with ABBA's discography, finishing with their 'goodbye song'- "Thank You for the Music". Performed as part of the band's mini-musical The Girl with the Golden Hair, this piece in a lot of ways was written for ABBA's fans and their continued support throughout their years. This farewell ballad may be less listened-to in comparison to their other songs, but it certainly carries an abundance of emotional value and humanity.
On the topic of emotional value and vulnerability, The Definitive Collection of ABBA happens to contain my personal favorite ABBA song, "Chiquitita." The perfect song to listen to at the end of a rough day, or to simply let out pent-up feelings. "Chiquitita's" heartfelt lyrics and arpeggiated instrumentals tell a beautiful story of pain and closure, where the listener exists in the metaphor of a bird who has broken a feather. This song speaks to me because it feels as if the band is singing directly to the listener, or "Chiquitita," as they assure you, "Chiquitita, you and I know that the heartaches come and they go, and the scars they're leaving. You'll be dancing once again, and the pain will end. You will have no time for grieving." Take a listen, and the music might just lift you out of a bad place, as it has for me time and time again.
The Definitive Collection of ABBA is available at the AU Music Library in the Katzen Arts Center. If you like this album, you may also be interested in Beatles Anthology by The Beatles, also available at the AU Music Library, or Mamma Mia! by Universal Pictures, available at the AU Library.