Student Life
Feature Fridays Another Green World, by Brian Eno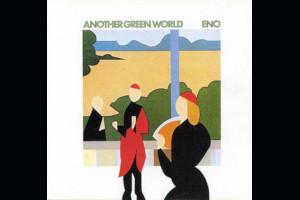 Welcome to Feature Fridays! Each week, AU music library staff highlights a CD or artist from our collection. This week, Student Assistant Matthew Francisco reviews Another Green World by Brian Eno.
Brian Eno is known worldwide-- not only for his significant contributions to rock, pop and electronic music-- but also for pioneering original ambient and electronic music production and changing the course of history in the genre. His most popular records are not of his own, but of the long list of artists he developed and produced. He served as the producer for albums such as Coldplay's Viva La Vida or Death and All His Friends and Mylo Xyloto, U2's The Joshua Tree (among others), and David Bowie's Outside. Additionally, he's worked with companies like Microsoft to create original sounds for their software-- for example, he designed the notorious computer startup sound for Windows 95.
Eno's album Another Green World is a complete and utter classic that goes fairly unrecognized despite his stature as a producer. The work presents a highly complete set of songs that define his sound and touch upon each and every one of his sonic capabilities. Between ambient, electronic, and smooth rock tracks, the album ebbs and flows and takes the listener on a journey from start to finish.
My personal favorite songs on the album are "In Dark Trees" and "The Big Ship". They happen to be the two main ambient tracks on the record and feature a gorgeous soundscape that meshes acoustic instrumentation with ambient electronica. The first depicts a rolling drum sample with mysterious guitar and percussion hits over the top. The following is a beautiful synth melody that builds over the course of three minutes. Additionally, "Golden Hours" is a wonderful indie-rock hit with electronic elements scattered throughout the background.
All in all, Brian Eno's Another Green World is an underrated classic by an iconic artist. Stop by and have a listen! 
In addition to the albums linked above, the Music Library also holds the following Eno-produced albums: Achtung Baby (U2), Q: Are We Not Men? A: We Are Devo! (Devo), and Remain In Light (Talking Heads).