Student Life
Bender Back to School Tips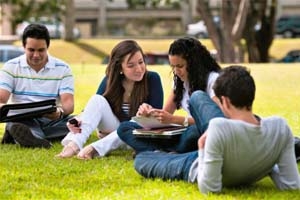 Hours of Operation
Beginning September 10th the Library will offer 24/5 hours. Students must have their ID to enter the Library after 11pm. Be sure to take advantage of these hours to get in all of your research and studying!
Study Areas
Need a place to study? Book a study room using WCOnline. Graduate students can also access the Graduate Research Center with an ID after 6pm.
Service at a Glance
AU Library subscribes to more than 500 databases that includes, scholarly journals, music, video, data, and more. Course reserves are on loan for students for either 3 hours or 1 day. Technology loans are available for one day.
Several of our service points have relocated; Course Reserves can be found on the 1st floor at the Circulation and Course Reserves Desk. Media Services can now be found at the Media and Technology Center on the Lower Level.
Ask a Librarian
We have several subject specialists who can help you with discipline research. Can't come in person? Use our AskAULibrary chat service for assistance 24/7 during the fall semester and get help at your convenience!
Stay in the Know
Get the latest updates on new titles in our collection, job opportunities, and more by visiting our website, liking us on Facebook, and following us on Instagram, Pinterest, and Twitter!