Arts
Feature Fridays - Breakfast With Barenboim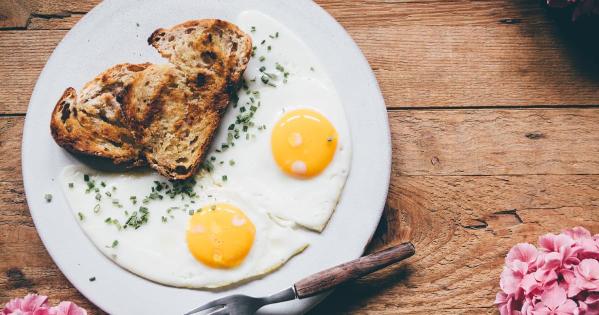 Welcome to Feature Fridays! Each week, music library staff highlight an item from our collection. While the music library is closed, we will feature items that are available for streaming. This week student assistant Andrew Brown reviews "Lahav Shani conducts Chopin and Debussy – with Daniel Barenboim."
I struggle to watch orchestral concerts online. As a classically trained pianist for over a decade, watching concerts online should be much easier than the traditional ritual of getting dressed up and attending a live performance. However, I often get distracted while viewing online concerts because there are so many other things to do around the house! Fortunately, I discovered a way to keep my attention during online performances during the pandemic: I have to have food in front of me.
This isn't a new trend or phenomenon. During the 18th and 19th centuries, opera-goers frequently ate during live performances; there are even anecdotes of patrons shouting at food vendors for a snack while musicians were performing. If the 19th century elite could eat during a performance, I didn't see why I couldn't do the same (after all, I was in my own house!)
I made an event out of this experience. I decided on eggs, toast, and coffee for my meal. I selected "Lahav Shani conducts Chopin and Debussy — With Daniel Barenboim", a visual recording of the Rotterdam Orchestra available on Medici.TV via the American University Library. Debussy's Prelude to the Afternoon of a Faun was first on the program, so I readied my breakfast and turned on my laptop the same way a 19th Century operagoer would shout for their snack during the opera.
My attention to detail skyrocketed. It helped that the Rotterdam Orchestra was filmed in HD for this performance but listening to the orchestra while I ate breakfast was such a grounding experience that my brain could focus on intricate details during the performance. Debussy's Prelude to the Afternoon of a Faun is by no means new to me, but it was so much easier to enjoy the tones of the woodwind section when I was in a grounded mindset. Daniel Barenboim's performance of Chopin's Piano Concerto No. 1 in e minor had a similar effect. I was amazed at how easy it was to notice the ways his hands move to make beauty at the piano.
Overall, I would rate my breakfast with pianist Daniel Barenboim a 10/10 experience. I would recommend that anyone who has a tough time paying attention to online concerts pair the experience with a snack. I think that opera-goers of the 19th Century cleverly used food to make the performance more enjoyable by giving themselves an opportunity for grounding. Focusing your attention on one thing for more than an hour is mentally exhausting, the additional stimulus of food helps our brains process what's happening on stage. I hope you find the right snack for your next at-home concert, I'm personally planning to watch Gershwin's opera Porgy and Bess with a plate of southern chicken and waffles.
If you're looking to create your own dining and concert experience, "Lahav Shani conducts Chopin and Debussy – with Daniel Barenboim" and many other concerts, operas, ballets and other musical experiences are available from Medici.TV with your AU login. Looking for some new recipes? Check out the LIbrary's Cookbook Collection!