On Campus
Digital Futures Forum 5 features a workshop on copyright, video, and multimedia.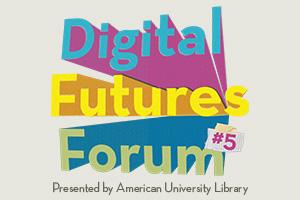 When can you use copyrighted materials without permission? How has fair use shifted recently? Join the Library on October 25, 2012 at 3:00pm in the Abramson Family Founders Room, School of International Service, as we host Patricia Aufderheide from the School of Communications and Peter Jaszi from the Washington College of Law, for an interactive exploration and in-depth discussion of fair use in a multi-media context. Their presentation will be followed by a discussion of what's next in fair use, led by Brandon Butler, the Director of Public Policy Initiatives at the Association of Research Libraries (ARL).
Patricia Aufderheide and Peter Jaszi are the co-authors of Reclaiming Fair Use: How to Put Balance Back in Copyright, published July 2011 by the University of Chicago Press. They head the Fair Use and Free Speech research project at the Center for Social Media, where Patricia is the co-director. Brandon Butler conducts analysis and advocacy on behalf of the Association of Research Libraries, a group of 126 major academic and research libraries in North America, on issues regarding copyright, privacy and surveillance, free expression, and telecommunications. He is the author of the ARL Policy Notes blog and the @ARLpolicy Twitter account.
This presentation promises to be a lively discussion on the emerging copyright issues around video and multimedia. Participants are encouraged to submit their questions in advance via Twitter using the hashtag #DFF2012, so that they can be addressed during the workshop. For more information and to RSVP, contact 202-885-3847 or LibEvents@american.edu.