On Campus
Celebrating Hispanic Heritage Month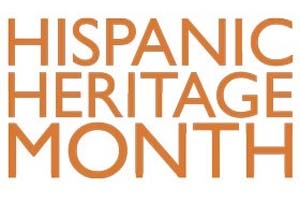 Hispanic Heritage Month first began as a week-long celebration in 1968. In 1988, President Ronald Reagan expanded the week to a month to celebrate the history, culture, and contributions of the Hispanic and Latinx community. Additionally, several Latin American Countries celebrate their independence during this time including Costa Rica, El Salvador, and Mexico. In honor of Hispanic Heritage Month, check out these titles from our collection!
The Witch of Porobello by Brazilian author Pailo Coelho tells the story of a mysterious woman named Athena, from the vantage point of those closest to her. Coelho is also the author of the best-selling book The Alchemist.
Harvest of Empire: History of Latinos in America by Puerto Rican author and journalist Juan Gonzalez spans 500 years and takes a deeper look into the political and social conditions that lead to the immigrations of several real-life families. The book also examines how Latinos have helped re-shape American culture. Harvest of Empire was also turned into a feature-length documentary in 2012.
Reportero directed by Bernardo Ruiz follows reporters at Tijuana based newspaper Zeta, as they cover drug cartels and corrupt government officials during a time when violence plagued journalists in Mexico.
Quest for a Homeland is part one of a four-part docuseries Chicano! History of the Mexican American Civil Rights Movement. Based off the eponymous book written by F.Arturo Rosales, Quest for a Homeland examines the beginning of the land grant movement and profiles activist Reies Lopez Tijerina.
Amor Prohibido is the fourth studio album by the late singer Selena. Released in 1994, the album spent 97 weeks at number one on the Billboard Regional Mexican Charts. The album was also the first Tejado record to hit number one on the U.S. Latin Billboard Charts.