On Campus
6 Fun and Festive Holiday Titles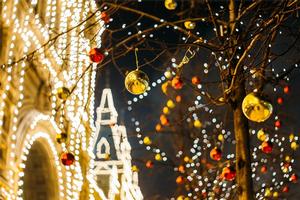 Get into the holiday spirit with these festive titles from our collection.
Miracle on 34th Street - This heartwarming story by Valentine Davies, was first published in 1947 and has sold millions of copies worldwide. The beloved story introduces the reader to Kris Kringle, a department store Santa who causes a frenzy when he claims to be the real Santa Claus. The book was also adapted into a film.
The Polar Express - This holiday staple by Chris Van Allsburg is one the entire family can enjoy! It tells the story of a young boy's magical ride to the North Pole on Christmas Eve. The classic tale was turned into a motion picture in 2004 starring Tom Hanks, Nona Gaye, and Josh Hutcherson.
A Christmas Story - Released in 1983, the cult classic tells the story of Ralphie Parker, a young boy growing up in rural Indiana who dreams of receiving the perfect Christmas gift; a Red Ryder air rifle. The film is based off anecdotes from 1966's In God We Trust, All Others Pay Cash by the late Jean Sheperd.
Seven Candles for Kwanzaa - Documents the holiday that celebrates African American heritage. The seven-day holiday was created in 1966 by Dr. Mulana Karenga and observes a different principle each day.
Christmas Around the World - Stream holiday music from all over the world! Songs are in multiple languages including English, Spanish, and French!
Lativian Winterfest - This Latin soundtrack is sure to have family and friends dancing at the holiday party!
For more holiday titles in our collection, follow us on Pinterest!