Student Life
Feature Fridays Phosphorescent Blues, by the Punch Brothers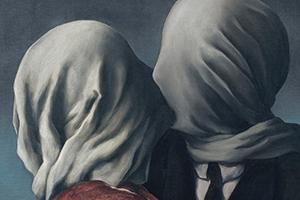 Welcome to Feature Fridays! Each week, AU Music Library staff highlight an item from our collection. While the library is closed, we will feature items that are available for streaming. This week student assistant Jacob Tracey reviews Phosphorescent Blues, by the Punch Brothers.
While being stuck at home has many drawbacks, one thing that has kept me from getting cabin fever is music. Whether it's discovering new music, listening to the classics, or listening to some of my favorite albums of all time, music has been there every step of the way during this quarantine. While we have many great platforms out there for discovering new music and to listen to our favorites, one place I have looked to while at home is the Naxos Jazz Library. While they have many great selections, I have always discovered many hidden gems while searching around their various selections and genre lists. With thousands of artists to listen to, there is plenty of listening to catch up on. One of my favorite discoveries (or rather one my boss Amanda showed me,) is Punch Brothers' 2015 hit album The Phosphorescent Blues! While not traditional jazz, Chris Thile and his band take cues from many genres on this album to create a mix of brilliantly crafted, written, and performed compositions.
The Punch Brothers got their start in 2006 when they recorded and released their first album together titled How to Grow a Woman from the Ground. When this record came out originally it was just Thile's name credited on the album cover and at this moment in time the band was collectively known as How to Grow a Band. A few name changes and albums later the band settled on their name The Punch Brothers along with their signature 5-piece sound that include mandolin (Chris Thile), guitar (Chris Eldridge), violin/fiddle (Gabe Witcher), banjo (Noam Pikelny), and upright bass (Paul Kowert). Together the band has released five studio albums with Nonesuch Records and all five have been hits. But one of my personal favorites, and a fan favorite, is their 2015 release The Phosphorescent Blues!
One of the things that caught me about this album (and even more so after seeing the band in concert in September 2018) was just how tight their sound is. Each member of The Punch Brothers plays off each other to the point where there doesn't need to be any post mixing done since the band mixes together so well. Their ability to match each other in dynamics and switch genres between bluegrass, to classical, to alternative folk, to even jazz at some moments is jaw dropping. One of my favorite tracks on this record is the opening track, "Familiarity." It is an almost 11-minute composition with some of the Punch Brothers best songwriting and composing. It opens with Chris Thile rapidly playing his mandolin with each member of the band slowly filling the background and moving to the foreground of the piece. One of the best moments of the song is a minute and 15 seconds in where all instruments cut out and the upright bass plays a beautiful fading note over and over. It is such a change of pace in the song and catches the listener off guard in the best way possible.
Two other great songs on this record besides the quick Scriabin Prelude they play (see I told you, genre masters), are "My Oh My" and "Julep." "My oh My" starts off almost rock and roll bluegrass-esque with percussive mandolin and the bass and violin playing a rocking melody line. But once the song reaches the chorus, all the instruments go from forte to pianissimo leading into the gorgeous chorus. Though simple, the chorus line, "My Oh My, what a wonderful day we're having…" always gives me chills and brings me so much joy. "Julep," on the other hand, opens with such a catchy upright bass line and some of the most devastating but brilliant lyrics. It captures a person who has recently passed away reflecting on their life. To capture this feeling, the instruments play beautiful melancholic lines along with changing dynamics all over the song. It's such a powerful moment on an album full of powerful moments.
I cannot not recommend this album enough; it is a must listen for fans of any style of music! I find it best to clear out 45 minutes in your day, put on a good pair of headphones, and let The Punch Brothers take you on one of the best musical journey's one can have. Luckily, while at home AU students can still access the Naxos Jazz Library and other streaming music options from the American University Music Library website! So, treat yourself while in self-isolation with one of Americana/Bluegrass's best quintets.