On Campus
Take a DIY Staycation this Spring Break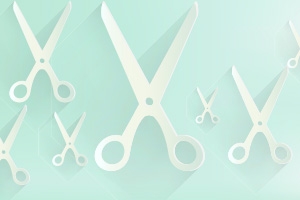 If you are staying local for Spring Break, consider taking on a DIY challenge for the week. Kick off your DIY Staycation with a trip to the library to find some inspiration!
Go Bill Nye meets MacGyver with Sneaky Uses for Everyday Things: How to Turn a Penny into a Radio, Make a Flood Alarm with an Aspirin, Change Milk into Plastic, Extract Water and Electricity from Thin Air, Turn on a TV with your Ring, and Other Amazing Feats by Cy Tymony (TK9965 .T9324 2003) or the self-explanatory How to Do Absolutely Everything: Homegrown Projects from Do-It-Yourself Experts, available as an e-book.
Give your apartment a make-over with pointers from How to Organize Just About Everything: More than 500 Step-by-Step Instructions for Everything from Organizing your Closets to Planning a Wedding to Creating a Flawless Filing System by Peter Walsh (TX147 .W2756 2004). You can even green your lifestyle with how-to books that offer tips on reducing your environmental impact, such as Green Guide: the Complete Reference for Consuming Wisely (GE195 .G73 2008) and Ready, Set, Green: Eight Weeks to Modern Eco-living from the Experts at TreeHugger.com (GF78 .H55 2008).
Start planning your community garden plot with Homesweet Homegrown: How to Grow, Make, and Store Your Own Food, No Matter Where You Live by Robyn Jasko, another e-book. Or get inspired by the stories told in the documentary A Community of Gardeners (DVD 10136). This film takes a look at seven different community gardens in urban areas and explores the history of the community garden concept.
No matter what your skill level, you can get your craft on with our knitting e-books. Teach yourself how to knit with our e-book Basic Knitting: All the Skills and Tools You Need to Get Started from Leigh Ann Berry or take your needle skills to the next level with an e-book all about felting those knit projects, Picture Yourself Felting Your Knitting: Step-by-Step Instruction for Perfectly Felted Crafts by Sarah E. White.
Trendsetters may want to consider a quirky craft that hasn't yet taken off, in the very retro Complete Book of Straw Craft and Corn Dollies by Doris Johnson and Alec Coker (TT876 .J64).Your roommates may be delighted to return from spring break to find corn dollies in every room!
No matter where you plan to spend your Spring Break, make a stopover at the Library to check out some books, movies, or music to make the most of your time off!