On Campus
Writing Center Joins the Research Commons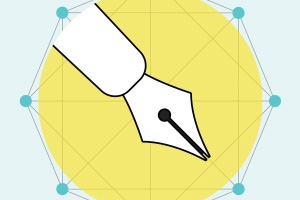 The Research Commons at the AU Library is pleased to introduce our newest partner—the Writing Center. Located on the 1st Floor of the Library, the Writing Center is staffed with trained student consultants providing free coaching sessions.
Schedule your one-on-one consultation by calling 202-885-2991. Undergraduate and graduate students are welcome and may arrange for up to two sessions each week. Each consultation lasts approximately 45 minutes and they start on the hour. This service is available Monday–Thursday 11am–9pm, Friday 11am–5pm, and Sunday 3pm–7pm.
Support is not limited to class assignments—the Writing Center can help you with cover letters, application essays, or any other writing project. Available services include brainstorming ideas, improving paper organization, strengthening a paper's thesis, and fine-tuning prose.
When you come for your appointment, remember to bring your writing project, notes, and any sources you may need along. Not only can an appointment with the Writing Center improve your current writing project, but you will also improve and enhance your overall writing skills.
Learn more at the Writing Center website.