University Library
4400 Massachusetts Avenue NW
Washington
,
DC
20016-8046
United States
Voting Information for the AU Community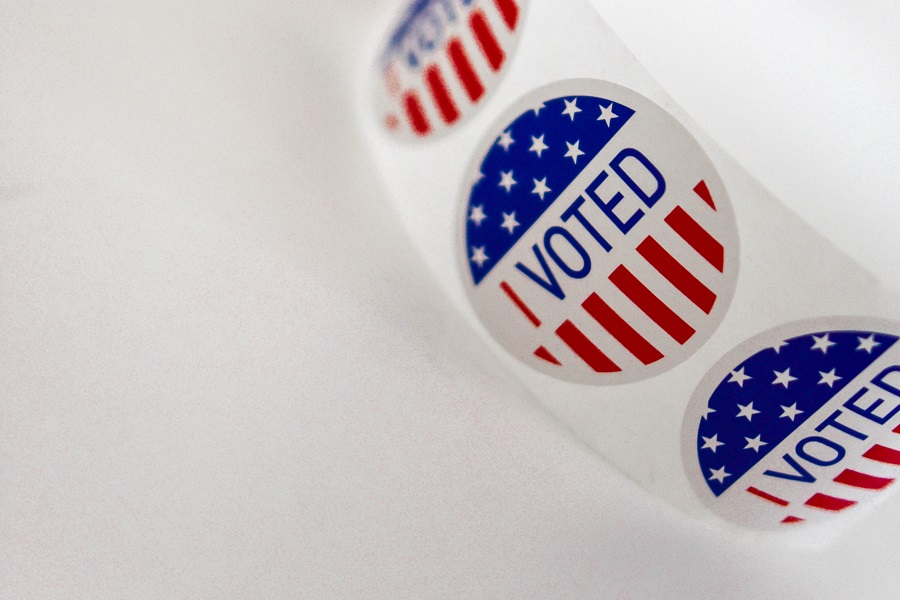 The 2020 General Election on November 3 is critically important and is in the midst of a pandemic. 
Visit the guide linked below and select your state from the left-hand navigation to find all of your state's forms and information: https://subjectguides.library.american.edu/request-a-ballot
AU Library Support for Printing Forms, Envelopes and Stamps: If you are local to the DC area and need forms printed or a photocopy of your ID, please send the files to: auprintcenter@gmail.com with the subject heading "REQUEST A BALLOT."  After you have done so, go to this webpage https://www.american.edu/library/services/printing/ and use the calendar to schedule a time to pick up your job. For this initiative, the library will print your documents for free and will give you an envelope and a stamp and arrange for you to pick them up at the library.
Offsite Support for Printing Forms: If you are not local to the DC area and do not have a printer, https://www.vote.org/ will print and send forms to you. If you need a copy of your ID, https://www.voteriders.org/ will help you get one, and/or will print a copy of your ID from a picture and send it to you with copies of the forms you need.   
Mail your Forms (and later your ballot if you don't hand-deliver it)
Research your candidates: https://www.vote411.org/ from the League of Women Voters is a high-quality, non-partisan resource for learning about every candidate on your ticket, including local races, which often have the most immediate impact on your community. The LWV gives all candidates the same questions to answer, allowing for comparisons.
Researching the Down Ballot
Important Notes:
If you do not receive your ballot in a reasonable time, contact your county clerk. You may still need to go to the polls in person. The sooner you get your application in, the less likely it is that this will happen.
Pay close attention to the instructions about how to put together your ballot. Pay attention to where to sign, if you need to insert a copy of your ID, if you need a witness to sign where.
Pay special attention to the amount of postage required. Many ballot envelops are unusually sized and require extra postage.
Even if your state supplies a pre-paid envelope, consider putting a stamp under the pre-paid marking. Pre-paid envelopes are usually not given a postmark, whereas stamps have to be postmarked.
Voter Intimidation: Are you experiencing or observing voter intimidation? Georgetown Law Library has put together fact sheets about state laws and provides contact information for what to do: https://www.law.georgetown.edu/icap/our-work/addressing-the-rise-of-unlawful-private-paramilitaries/state-fact-sheets/
Get State By State Instructions
Use our comprehensive guide to find information for requesting a ballot in every state.