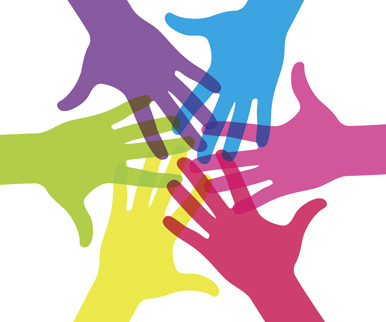 The word "philanthropy" means love of humankind. We cannot practice philanthropy without love, humility, and accountability to the recipients of our giving. 
Philanthropy and charity work hand in hand. Charity focuses on the immediate suffering that results from society's most pressing issues, while philanthropy seeks to address and eliminate these social ills. Charity aims to feed the hungry; philanthropy asks why people don't have enough to eat. Our world needs both.
People give for myriad reasons: out of reverence for a university or institution that helped them along the way, out of passion for a cause, or simply because it makes them feel good. As poet Maya Angelou said: "Giving liberates the soul of the giver." 
We sometimes associate giving only with the wealthy,  but we can all be philanthropists. According to a 2020 Gallup poll, 73 percent of adults in the US donated money to charity during the previous 12 months. In 2020, Americans gave nearly $450 billion to more than 1.5 million charitable organizations, with the bulk of their dollars going to religious and educational organizations.
It's not just Americans. More than 70 percent of adults in the United Kingdom, Thailand, and the Netherlands contributed to charitable organizations over the last decade. And Indonesia, Kenya, and Haiti are seeing their largest ever increases in philanthropic giving. 
Giving also sets a wonderful example for young people. Through our own philanthropic actions and resources like LearningToGive.org and Ellen Sabin's The Giving Book, we can teach kids that we have a responsibility to the greater good. 
Best practice tells us that giving should be a habit. Monthly and unrestricted giving are consistent reminders of our commitment and provide a reliable, flexible source of resources to organizations.  
But donating money is just one way to contribute. According to the three Ts of giving, we can share our treasures—or dollars—and give of our time and talents to help nonprofits achieve their missions.
I proudly support the School of Education, which prepared me to be a teacher and a lifelong advocate for education justice. I volunteer my time to students seeking career advice and bring my professional talents to the AU Alumni Board. Because each person can give, each person can make a difference. Won't you join me?