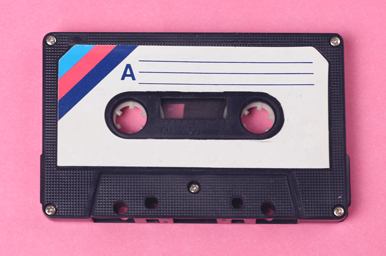 "You Can Call Me Al," Paul Simon
"Sweet Love," Anita Baker
"I Want Your Sex," George Michael
"Alright," Janet Jackson
"I Need You," Eurythmics
"Don't Give Up," Peter Gabriel 
"Dreamer," Toni Childs
"They Dance Alone," Sting
"Land of Canaan," Indigo Girls
"Coconut," Widespread Panic
"Keep It Together," Madonna
"Ramble On," Led Zeppelin
"Joy and Pain," Rob Base and DJ EZ Rock 
"Music is my lifeblood," says Ali Harnell, CAS/BA '90. During college she worked the box office at DC's legendary Bayou—the Georgetown club where U2 and Foreigner played their first American shows—before moving to New York City to embark on what would become a 30-year career in the live music business.
Now, as president and chief strategy officer of Live Nation Women, the Nashville resident is working to get the male-dominated industry to change its tune. "Women hold up half the sky, yet only one major music company [Sony's Epic Records] is run by a female," says Harnell, who's organized tours for Brandi Carlisle, Oprah Winfrey, and Katie Couric.
Live Nation Women—which launched with Harnell's arrival in spring 2019—strives for gender equity and diversity in the concert business by providing capital for female-led festivals and events and promotion companies. "I wake up energized every single day to tackle this work: empowering and mentoring young women and helping them break into the C-suite."
Tune in to Harnell's mix on Spotify.