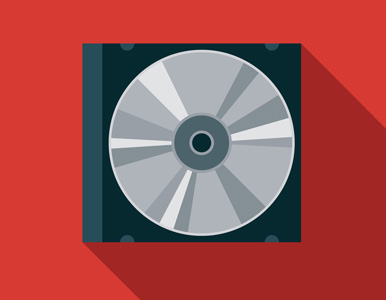 "Like Eating Glass," Bloc Party
"The Zookeeper's Boy," Mew
"Twin Cinema," The New Pornographers
"Cobrastyle," Robyn
"Paper Planes," M.I.A.
"15 Step," Radiohead
"Off the Record," My Morning Jacket
"Marble House," The Knife
"Concerning the UFO Sighting Near Highland, Illinois," Sufjan Stevens
"2080," Yeasayer
"Secret Meeting," The National
"Was It You?" Spoon
"For Reverend Green," Animal Collective
"Incinerate," Sonic Youth
"Mushaboom," Feist 
To listeners of Sirius XMU, the voice of Josiah Lambert, Kogod/BSBA '08, is as recognizable as Arlo Parks or Kurt Vile. 
Lambert is on the 5 a.m. shift most days on Sirius XM's channel 35, the independent rock station devoted to emerging artists and indie classics. (On weekends, the new dad gets to sleep in before taking the mic at 9 a.m.) The Salt Lake City native, who's relocating to Chicago this summer after 17 years in DC, got his start at the streaming service as an AU intern in 2007. "I played Jenga with precariously towering stacks of compact discs," he says. "We don't see many of those anymore." 
Today, he interviews such indie darlings as José González, Clairo, and Washed Out, along with the founding mothers and fathers of the genre, including the Pixies. "Many of our listeners are the only one in their circle who's an indie music enthusiast," he says. "I like the feeling of companionship and discovery together, on-air and online." 
Tune in to Lambert's mix on Spotify.